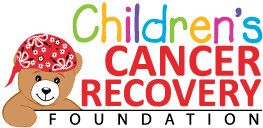 Helping Hands Fund Application Request
In order to be considered for funding through the Helping Hands Fund, please read and follow all guidelines. Applications must be completed by a healthcare professional, and are available by request. Deadlines are the 15th of each month. Printed applications may be faxed or emailed to the following:
Fax: 717.688.7938
Email: info@ccrecovery.org


Helping Hands Fund 2018 Guidelines
The Helping Hands Fund is a monthly distribution program.
Deadline for monthly applications is the 15th day of each month.
The program does NOT approve applications on a first-come, first served basis. All requests will be reviewed individually and considered for funding after each monthly deadline.
Only requests submitted on this form will be considered for funding.
All patients must be under the age of 18 and currently receiving active cancer treatment to qualify for consideration.
A maximum of $300 may be approved per family, per year.
All sections of the application must be completed. Failure to complete the entire application will result in ineligibility of funding.
Only utility and rental fee bills will be considered. A utility request is defined as a heating, electrical or water bill. Cell phones, Cable payments, mortgage payments, car payments, insurance or tax bills, medical payments and transportation costs are not eligible for funding.
Copies of all bills or rental agreement being requested must be submitted with application.
A brief narrative describing the child's situation and the family's need must be included and written by the social worker, child life specialist or hospital personnel. Be sure to include any additional, compelling and relevant information as this narrative plays a vital role in the application selection process.
Applications received after the monthly deadline of the 15th will not be considered for funding in that current month. Applicants may, however, reapply the following month (through their social worker or child life specialist) by submitting new and/or updated utility bills.
If the application is approved, check(s) will be made payable to each utility company and mailed directly to the family on or before the last day of each month.
Social workers and/or child life specialists will receive notification (approved or declined applications) via email.
If the check is not cashed within 60 days of printing date, Children's Cancer Recovery Foundation has the right to cancel the check.