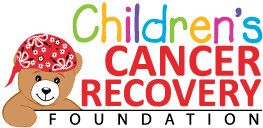 Raise Funds for CCRF
Do you have a special hobby or talent that could be turned into a fundraiser? Start a personal fundraiser that fits your interests, time, and talents. We encourage the public to get involved in raising funds and awareness! The money you raise will help Children's Cancer Recovery Foundation support thousands of children battling cancer. Below are some easy fundraisers!
Fundraising Ideas


| | |
| --- | --- |
| Spaghetti Dinner | Pancake Breakfast |
| Dance-A-Thon | Dress Down Day |
| Bake Sale | Flower Sale |
| Money Wars | Auction |
| Car Wash | Yard Sale |
| Happy Hours | Bingo Night |
| Black Tie Gala | Bowl-A-Thon |
| Golf Tournament | Dodgeball Tournament |
| Restaurant Fundraiser | Birthday Party Donations |


Raise Funds Online
You can also raise funds online! Start your own online fundraiser by clicking the button below!

These are just a few campaign suggestions, but don't let us hold you back! When you show your creativity and dedication to fundraising, any campaign you start is sure to be a winner! Contact us today to learn more about how you can fundraise for CCRF or if you need help getting started!
Contact Info:
Phone: 717-688-7940
Email: info@ccrecovery.org