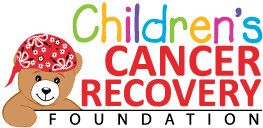 Helping Hands Donor Page
Families of children with cancer often face extraordinary financial difficulties. Suddenly, household bills become overwhelming; utilities are in jeopardy of being shut-off, or an eviction notice is received. The CCRF Helping Hands Fund provides emergency bridge payments directly to the utility companies and landlords,ensuring that each child has a warm, safe place to call home while recovering from cancer. Each year, Children's Cancer Recovery Foundation provides financial assistance to more than 500 families, allowing families to focus entirely on what really matters – their child's health and well-being.
Top four indirect expenses families face while their child receives treatment for cancer are:



Landon is 4 years old and was diagnosed with Stage IV High Risk Neuroblastoma in February of 2015. Landon loves playing Mario and is always challenging the nurses and doctors to a game. These games make his in-patient stays "tolerable."
Last September, Landon's family received financial assistance through CCRF's Helping Hands Fund. Landon's mom was very thankful. "Your generosity eased our financial worries and was greatly appreciated."