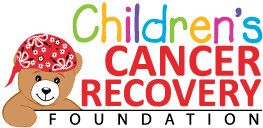 Martin Dumic, Director

Martin (Marty) Dumic joined Children's Cancer Recovery Foundation's Board of Directors in December 2015.
Marty was born and raised in McKeesport, PA. Marty is presently a Manager with Northwest Savings Bank's Consumer Discount Company in Camp Hill, PA. Marty started his banking career in 1978 with Dauphin Deposit Bank & Trust, then managed an office for Members 1st Federal Credit Union as well as a collection agency before joining the Northwest team. Marty also holds a life & health insurance license and is a licensed mortgage loan officer.
Despite his success in the financial service industry, Marty is internationally known as a roller skating rink organist. He started his career at the age of 14 at a roller rink outside of Pittsburgh and has been involved with roller skating for over 48 years, briefly managing a rink back in the 1970's. His recorded music is played for skating across the USA, Canada and in the UK.
Marty's son successfully underwent open heart surgery at Hershey Medical Center in 2002 at the age of 9. His son is now 23 and doing fine. Because of this, Marty wanted to give something back to help children who were going through hard times, and fate led him to The Children's Cancer Recovery Foundation. Marty resides in Mechanicsburg, PA. with his lovely wife Jackie, and his children Scott and Kelly.