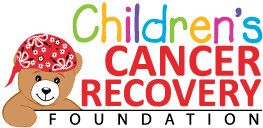 Essential Oils for Summer
FUN IN THE SUN: BUG OFF!
Good morning, Good Night & All Points in Between,
Sweet, sweet summer – how we have missed you! But whoever referred to "the lazy days of summer" must not have faced acres of unruly plants, juggled playdates amidst summer camps, or cleaned muddy pawprint after muddy pawprint from the kitchen floor after multiple visits to the creek. So, while essential oils can support all facets of this active time of year (from gardening to emotional support, from our furry family to green cleaning), this month's blog is going to focus on one main topic: insect repellent.
The enjoyment of longer days often brings some undesirable visitors to our campfires and cookouts. As the pests invade, many head to find the long forgotten, often chemical based repellants in the hopes of deterring unwanted guests. Yet there are many safety concerns related to both human and environmental health with the use of synthetic chemicals to control insects (Bug Repellent: What's In it?). Commercial bug repellants are comprised of active ingredients, which are required on the labeling, as well as inert ingredients (such as fragrance, preservatives, and solvents), which are not required to be listed. While some studies have been done regarding the efficacy of bug repellants, studies have NOT been carried out to fully understand exactly how each chemical repels insects and more importantly, how they may affect our bodies and the environment, let alone what the impact may be of the myriad ingredients in combination (Environmental Health Perspectives). Federal law protects companies' rights to keep inert ingredients confidential because they are considered trade secrets. This can result in chemicals of concern finding their way into bug sprays and ultimately into our bodies.
Going back to April's Blog, it is imperative to remember that what we put ON our bodies goes IN to our bodies. The United States regulates insect repellants as pesticides because the active ingredients in those repellants ARE pesticides. There is growing evidence that pesticide exposure is linked to a number of diseases including asthma, cancer, Parkinson's, Alzheimer's, and more (Beyond Pesticides, Disease Database).
What if we could ensure 100% that what we put on our skin is indeed chemical free? Making your own bug repellant products utilizing dōTERRA essential oils is not only affordable and environmentally friendly but a sure-fire way to know that what you are putting on your body will not be toxic to your body. For centuries, essential oils have been traditionally used throughout the world to ward off insects. Modern scientific research has validated the traditional use of essential oils as natural repellants. Furthermore, a product based on a mixture of essential oils is often more powerful than one based only on one oil (doTERRA Essential Science: Bug Off).
Many essential oils (including Arborvitae, Cedarwood, Cinnamon, Clove, Eucalyptus, Geranium, Lemongrass, Spearmint, Peppermint, Rosemary, and Thyme, to name a few) have known repellency properties. doTERRA takes the guesswork out of what combination to try through the Terrashield Outdoor Blend, which combines the repellent properties of Ylang Ylang, Tamanu, Nootka, Cedarwood, Catnip, Lemon Eucalyptus, Litsea, Arborvitae, and Vanilla Bean Absolute into one bottle that can be used by every member of the family, outdoors and throughout the home. All these oils contain specific chemical compounds known to protect against unwanted summer guests. Toss those candles and instead, add 3-4 drops of Terrashield to a diffuser or a few drops to cotton balls and place around your picnic tables. Utilize the blend topically before outdoor activities. A great trick is to simply combine a few drops of Terrashield with doTERRA's unscented hand and body lotion and apply to arms and legs, then follow with the Terrashield spray or a combination of the aforementioned oils in your own DIY spray.
(**Please take note: while essential oils provide many options for effective natural insect repellents, if you still get bitten, please remove harmful parasites through proven, conventional methods such as those found on the Center for Disease control's website).
To learn more, PLEASE JOIN US FOR A CLASS (Click Here to Register) on utilizing Essential Oils for your Summer Fun. All attendees will be entered in a class giveaway. All proceeds benefit the Children's Cancer Recovery Foundation.
Remember, all it takes is one small drop to create a ripple that can lead to a cascade of possibilities.
emma
Youtube: https://www.youtube.com/watch?v=M7btq8eYavY
dōTERRA: www.mydoterra.com/emmadiehl
Email: realdiehls09@gmail.com
About Children's Cancer Recovery Foundation
Headquartered in New Oxford, PA, the Children's Cancer Recovery Foundation supports children under 18 and their families facing the hardships of cancer. The foundation performs acts of care and kindness through the following programs: Bear-Able Gifts (largest distributor of gifts to children with cancer in the U.S.); the Helping Hands Fund (provides emergency financial assistance to families); and Camp Scholarships (allows children in remission to reconnect with activities they love). With a national pediatric hospital partner network of 215+ locations, the foundation directly helps more than 16,000 children affected by cancer and their families every year. Please visit www.ChildrensCancerRecovery.org.