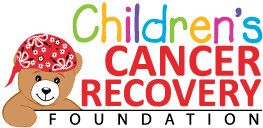 Essential Oils: From Head to Toe
Good morning, Good Night & All Points in Between,
"April showers bring May flowers," although, for many throughout the East, I'm not so sure that the saying meant snow showers. Mother Nature's fickleness aside, let's shift gears to a different type of shower – the one many of us experience multiple times per week or even day – and the products we put on our bodies as part of that process.
Our skin is our largest organ, serving as a protective barrier, helping to stabilize our body temperature and allow us our sense of touch. The average consumers, particularly women, use about 9 products containing 126 different ingredients every single day on their bodies (Environmental Working Group's Skin Deep Cosmetics Database). The US government does not require health studies or pre-market testing on personal care products even though just about everyone is exposed to them. Consequently, the use of seemingly benign conventional cosmetics for our hair, skin, and nails can easily result in an exposure to thousands of chemicals, potentially putting you at risk for everything from respiratory issues to yes, cancer. Putting this into perspective, the US bans 11 chemicals for use in cosmetics (anything from shampoo to lip balm from lotions to sunscreen), while the European Union bans 1,328 (Campaign for Safe Cosmetics). Aside from the drastic difference in regulations, why should we care? Well, put very simply, what you put ON your skin goes INTO your skin and ultimately into your bloodstream and on to your organs, including your brain. Our skin can absorb up to 60% of what we put on it, with the more sensitive areas around our faces and armpits absorbing anywhere from 2 to 6 times more than other areas of the body. Many of the toxins and chemicals that we put on our bodies will make their way into your body and essentially become "stuck" there since the body lacks the means to break them down. This toxic load, in turn, becomes a significant contributing factor to health problems and serious diseases, especially for those whose healthy diet and exercise habits may be lacking. Bottom line, you should be just as aware of what you put ON your skin as you are with what you put IN your mouth.
Even plant-based ingredients can be harmful — think poison ivy— and should meet the same safety standards as those derived from petroleum, mines, or animals. Personal care products are a $500 billion industry in the United States with consumers seduced daily by flashy packaging, enticing aromas, and promises of everlasting youth. Red flags should immediately fly when products are marketed as "natural", "clean," "green," "non-toxic" or "organic". Do your research and check those ingredients as there are no skincare industry standards unless the USDA National Organic Program certifies the product.
What if we could ensure 100% that what we put on our skin is indeed safe? Making your own skin and hair care products utilizing dōTERRA essential oils or, at the very least, knowing you can rely on the company who is providing those products to do so with your health and wellness in mind is not only affordable and environmentally friendly but a sure-fire way to know that what you are putting on your body will not be toxic to your body. There are several properties – including cleansing, purifying, soothing, and nurturing - that make essential oils useful for our skin and hair care.
As you start incorporating essential oils into your daily skin care routine, you will find that some oils are better for the skin than others. First, make sure that the oil you intend to use on you is approved for topical use. Also, consider safety - should you dilute? Then, consider the kind of benefits you want for your skin. Do you need moisture and hydration? Consider cedarwood, geranium, myrrh or sandalwood. Do you want to promote an even skin tone? Consider juniper berry, geranium, or cypress. Are you trying to get rid of a pesky blemish, or soothe an irritating area? Consider melaleuca, lavender, or patchouli. Trying to fight the fine lines of aging? Consider Frankincense, Rose, or Ylang-Ylang. In addition to using single essential oils in your skincare routine, you can also access the benefits of essential oils for skin by using doTERRA's skin care products that already have essential oils in them, making it all the more easier to use essential oils daily.
The same rings true for our hair care. Due to their moisturizing, soothing, and enriching properties, essential oils have been used for years in hair care routine throughout the world. Rosemary, geranium, peppermint, melaleuca, ylang-ylang, and sandalwood are just a few of the dōTERRA essential oils that can be incorporated to help our hair without all of the toxic baggage. In addition, doTERRA also has an entire hair care system that utilizes dōTERRA essential oils, gentle cleansers, and botanical ingredients that keep the hair looking clean and healthy without taxing our systems internally.
Needless to say, the benefits of incorporating essential extend far beyond the surface. From the uplifting scents of wild orange and lime for our hair or the purifying and invigorating scents of melaleuca and peppermint for our skin, the properties of essential oils can support us emotionally as well.
Can it be that simple? Once again, yes, it sure can!
To learn more, PLEASE JOIN US FOR A CLASS (Informative class AND/OR DIY class) on how incorporating essential oils into your skin and hair routines can support us both physically and emotionally. All attendees will be entered in a class giveaway. All proceeds benefit the Children's Cancer Recovery Foundation.
Remember, all it takes is one small drop to create a ripple that can lead to a cascade of possibilities.
emma
Youtube: https://www.youtube.com/watch?v=M7btq8eYavY
DoTerra: www.mydoterra.com/emmadiehl
Email: realdiehls09@gmail.com
About Children's Cancer Recovery Foundation
Headquartered in New Oxford, PA, the Children's Cancer Recovery Foundation supports children under 18 and their families facing the hardships of cancer. The foundation performs acts of care and kindness through the following programs: Bear-Able Gifts (largest distributor of gifts to children with cancer in the U.S.); the Helping Hands Fund (provides emergency financial assistance to families); and Camp Scholarships (allows children in remission to reconnect with activities they love). With a national pediatric hospital partner network of 215+ locations, the foundation directly helps more than 16,000 children affected by cancer and their families every year. Please visit www.ChildrensCancerRecovery.org.