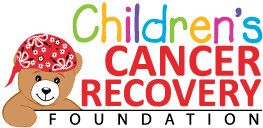 Essential Oils: Spring Cleaning
Good morning, Good Night & All Points in Between,
Ahh with Spring comes the joy of longer days, warmer nights, and budding flowers as well as for many perhaps a less happy thought – Spring Cleaning. In addition to the dust and muck of being sealed up for the winter, the insides of our homes are growing increasingly polluted by toxins from a variety of sources. In fact, the Environmental Protection Agency (EPA) notes that a growing body of scientific evidence reveals that the air inside our homes can be more seriously polluted than the outdoor air even in the largest cities, devoting an entire website sprinkled with numerous links to other websites devoted to improving Indoor Air Quality ("The Inside Story: A Guide to Indoor Air Quality"). While some risks are simply unavoidable, such as dust, pollen, animal dander, building material, or overwhelming to even consider how to change, this month's blog focuses on something that can be simple, effective, and is 100% doable – DIY cleaning products.
First, let's look at how "clean" the standard cleaning product really is. Statistics show that the average U.S. home uses over 40 pounds of cleaning products a year. Unlike pharmaceuticals or pesticides, industrial chemicals do not have to be tested before they are put on the market. While 85,000 industrial chemicals are registered with the EPA for use, only about 2% of those have been tested for their effects on the human body ("Think Those Chemicals Have Been Tested?" and "Under New Safety Law 20, Toxic Chemicals EPA Should Act on Now"). The Environmental Working Group's investigation of over 2,000 cleaning products on the US market found that many contain substances linked to serious health problems, including asthma and other respiratory issues we commonly contribute to "allergies" as well as cancer. According to the study, 53% of cleaning products under their review contained lung-harming ingredients, while several contained well-known carcinogens. A recent Newsweek article sums it up through its title alone "Impact of Cleaning Products on Women's Lungs as Damaging as 20-a-Day Cigarette Habit". When we clean, many use caustic cleaners that require us to hold our breath, open a window, and wear gloves to protect ourselves from labels blaring "CAUTION", "WARNING", "CORROSIVE", "FLAMMABLE", and "POISON." More alarming, most of the products warn "Keep out of Reach of Children" and most consumers believe that if our children do not ingest them, they will not be harmed by them; however, the most common methods of exposure are through the skin and respiratory tract. Thus, children are even more susceptible to these toxins because of their thinner skin and increased exposure to "clean" floors, surfaces (high chair trays, tables), and "disinfected" toys. Pound for pound, children's exposure levels are higher than adults because while the amount of exposure remains the same, children's bodies are smaller so the concentration is higher in a body that's still developing. Part of the problem is debunking the common misconception that using chemicals equate to a cleaner surface. As consumers, we are driven to trust marketers that "industrial-strength" will make our homes cleaner but what that should trigger is industrial strength tells us that the cleaner is so strong, it should not be used in our homes. If these products could potentially be harmful to you, your family, your pets, and ultimately the environment, should we really be utilizing them in our cleaning of where we eat, sleep, and live?
What if we could make household cleaning less burdensome by using products that not only counteract the toxins that we cannot control but support our health and uplift our emotions while we wipe, scrub, dust mop, and wash? Making your own cleaning products not only allows you to know exactly what is going into your products but are affordable, environmentally friendly, easy to make and just as effective (if not more so) than store-bought cleaners. Although dōTERRA essential oils may not suddenly make cleaning a pleasure for everyone, adding these to those DIY cleaners provides some great side benefits to accompany the non-toxic process of getting your home clean. Combine some baking soda with a few drops of lavender essential oil to use as a carpet or mattress sprinkle that not only sanitizes and deodorizes but can support a restful night's sleep. Add a few tablespoons of white vinegar with water to a glass spray bottle and add a few drops of wild orange or lemon dōTERRA essential oil to use as a multipurpose cleaner than not only disinfects but can energize and uplift your mood. For more simple DIY recipes, please check out doTERRA's Essential Oils for Cleaning: doTERRA's Best Cleaning DIYs.
The following provides a list of just a few of the inexpensive and natural products you can utilize to clean your home safely and affordably. While these non-toxic suggestions are pet and human-friendly – you want to be sure to exercise common sense and follow all safety instructions when handling!
Baking Soda: Scrubs, whitens, cuts grease and absorbs odors.
White Vinegar: Kills germs, cuts grease, deodorizes, and dissolves mineral deposits.
Castile Soap: Versatile, all-natural vegetable-based genuine soap which takes its name from the region of Spain where it originated that forms a great base for your DIY dish soap, laundry detergent, or garden spray.
dōTERRA Essential Oils: These include but are certainly not limited to: On Guard (a powerful combination of cinnamon, clove, eucalyptus, wild orange, and rosemary), Lavender, Arborvitae, and Lemon. In addition, citrus essential oils are known not only for their purification qualities but for their ability to increase energy and uplift the mood.
In addition to the ingredients above, one of the simplest ways you can start detoxifying your homes is to toss out all those synthetic air fresheners, including your plugins, candles, and sprays. Consider adding about 10 drops of dōTERRA essential oils of your choice to your air filter the next time you replace it; utilize a diffuser in your living room or bedroom, or attach a cotton ball with a few drops of dōTERRA essential oil to your air vents. By using dōTERRA essential oils aromatically, not only are you helping to purify the air inside your home but incorporating essential oils can also help to boost your mood, energy levels, provide emotional support, and support a healthy immune and respiratory system.
Can it be that simple? Yes, it sure can!
To learn more, PLEASE JOIN US FOR A CLASS (Informational or DIY) on how incorporating essential oils into your spring (and ultimately daily) cleaning routine can support us both physically and emotionally. All attendees will be entered in a class giveaway. All proceeds benefit the Children's Cancer Recovery Foundation.
Remember, all it takes is one small drop to create a ripple that can lead to a cascade of possibilities.
emma
Youtube: https://www.youtube.com/watch?v=M7btq8eYavY
DoTerra: www.mydoterra.com/emmadiehl
Email: realdiehls09@gmail.com
About Children's Cancer Recovery Foundation
Headquartered in New Oxford, PA, the Children's Cancer Recovery Foundation supports children under 18 and their families facing the hardships of cancer. The foundation performs acts of care and kindness through the following programs: Bear-Able Gifts (largest distributor of gifts to children with cancer in the U.S.); the Helping Hands Fund (provides emergency financial assistance to families); and Camp Scholarships (allows children in remission to reconnect with activities they love). With a national pediatric hospital partner network of 215+ locations, the foundation directly helps more than 16,000 children affected by cancer and their families every year. Please visit www.ChildrensCancerRecovery.org.