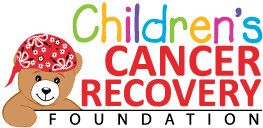 Hours-Locations Helps Send Bear-Able Gifts
HOURS-LOCATIONS.com Sponsorship

Children's Cancer Recovery Foundation is proud to announce a new partnership with HOURS-LOCATIONS.com. With the sponsorship, CCRF will be able to send at least fifty Bear-Able Gifts to children. Children battling cancer in hospitals across the country will receive gifts during the remaining three Bear-Able Gifts toy shipments in 2017. The hope of the Bear-Able Gifts Program is to put a smile on a young cancer patients face as they fight the toughest battle of their life.
HOURS-LOCATIONS.com is a consumer friendly directory of local businesses & store locations in North America. Hours of operation, opening and closing times, maps, addresses, contact phone numbers, and emails from popular businesses and stores can be found on hours-locations.com.
About Children's Cancer Recovery Foundation
Headquartered in New Oxford, PA, the Children's Cancer Recovery Foundation supports children under 18 and their families facing the hardships of cancer. The foundation performs acts of care and kindness through the following programs: Bear-Able Gifts (largest distributor of gifts to children with cancer in the U.S.); the Helping Hands Fund (provides emergency financial assistance to families); and Camp Scholarships (allows children in remission to reconnect with activities they love). With a national pediatric hospital partner network of 215+ locations, the foundation directly helps more than 16,000 children affected by cancer and their families every year. Please visit www.ChildrensCancerRecovery.org.