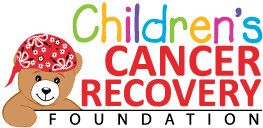 Ryder's Story
Child Name: Ryder
Age: 10
State: PA
Program: Bear-Able Gifts
Date Helped: February 2017
1. Cancer. When did this word enter your life? When did your child go into remission?
Jan. 13, 2017. Ryder woke up Jan. 11th with a headache and vomiting that was relieved with Tylenol. The next two days he went to school and was playing around with the neighborhood with friends. Friday morning, the 13th, Ryder woke up with the worst headache of his life and was violently vomiting. We took him to the ER and requested a CT scan. They found the tumor on the CT scan. Ryder was then transferred to Hershey via ambulance where a team of neurosurgeons waited for us. Ryder had emergency surgery to alleviate pressure on his brain caused by fluid. We went home Jan. 16th. Ryder was healing well waiting for chemotherapy to start. On Jan. 23rd, Ryder started leaking from his incision. We were admitted again for emergency brain surgery to alleviate the pressure and fluid build up. They kept him in the hospital for observation and a plan. They decided that while he was admitted they would take him 2 days later for surgery to place his port and do an LP. Then on the 29th, his body was producing too much fluid so they decided they needed to take him back for a 4th surgery to place a shunt from his brain to his abdomen. Finally, on Feb. 9th Ryder was able to start his first round of chemo. He gets 2 medications for 3 days in a row and then is allowed to rest the next 2 weeks. The cycle then starts all over again for 4 times. After that, we will move on to radiation 5 days a week for 5 weeks. Traveling to CHOP every day will be a challenge.
2. How has cancer affected your family in a positive and/or negative way?
The negative is obvious.. our child has cancer. The positive is definitely seeing our son rise up to the challenge and fight the battle of his life. Ryder is the most positive, uplifting, determined, awe-inspiring person I know. Cancer is not stopping him. We are humbled by the outpouring support we have been receiving from our entire family, community, and friends. This has definitely pulled us closer as a family. We continually thank God for all of the incredibly amazing care Ryder has been receiving.
3. What has been the biggest challenge or struggle during your child's treatment?
Ryder misses school and his friends so much. His blood counts have been low and it's flu season so we are trying to limit visitors and staying home. A big struggle has also been the fact that I have been unable to work much while staying home to care for Ryder. We are definitely a two income household and losing one income is going to be tough for a while.
4. How have you and your family stayed mentally and emotionally healthy?
We laugh a lot. We have a motto that I started right after diagnosis. It's okay to be scared, it's okay to cry, it's okay to be angry… but it is never for one second, okay to think you are not going to be okay. We talk about it often and Ryder asks a lot of great questions.
5. What has brought the most joy or fun to your family's life during your child's treatment?Ryder has been getting mail and packages EVERY day since his diagnosis from all over the country. He gets cards from all of the different schools in our district and he loves reading each and every one of them.
6. How was your family impacted when chosen to receive help from our Bear-Able Gifts Program?
Ryder received a care box of games and activities that he brought with him to the hospital for chemotherapy to keep him busy!