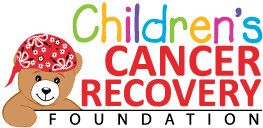 We Want Answers

We want answers
Chad Barrett, Expedition for Hope

We want answers to why floods come and destroy families' livelihoods.
We want answers to why people get hurt or die in car crashes.
We want answers to why homes get invaded and robbed.
We want answers to why children get cancer.
We want answers so we can approve our suffering. We want to know the reasons so we can say, "OK, I understand now. I'll allow this to continue."
Or, so we could say, "Just as I thought—this is unfair, and I don't approve, and I demand this to stop."
That's why we tell God to answer our questions about life's struggles. What should we do when life feels hopeless? That answer can be said in one word: perspective.
My Kristina died June 21, 2014. She had just turned 12 years old. I miss her every God-given day. And I wanted answers. My life felt hopeless for a while, or at the least, helpless! But something changed in me. I got to a point where I finally told God, "I don't have to know the reasons why anymore. I know You, and I trust you." Because God wouldn't tell me those reasons.
My perspective changed. It turned to trust.
Perspective. It's a life-changing word.
Proverbs 3:5-6 says, "Trust in the Lord with all your heart and lean not on your own understanding. In all your ways acknowledge Him, and He will make your paths straight."
We often come up with our own conclusions regarding life troubles based on our own understanding. And when/if we're wrong, it often gets us into more trouble. More hurt. More heartache. This verse says to not rely on your own understanding, but to trust in the Lord.
Trust.
Perspective.
Check out Hebrews 12:2, "fixing our eyes on Jesus, the pioneer and perfecter of faith. For the joy set before him he endured the cross, scorning its shame, and sat down at the right hand of the throne of God."
Jesus knew there would be an abundance of joy before Him, but He had to endure the cross first.
Joy via pain.
Perspective.
And Isaiah 40:31, "Yet those who wait on the Lord will gain new strength; they will mount up with wings like eagles, they will run and not get tired, they will walk and not become weary."
Tired of it all? Sickened? Yeah, I get it. This verse says we can gain new strength, but ONLY if we wait on the Lord.
Wait and see.
Strength will come.
Perspective.
The perspective we need is to trust. It's hard to trust when we don't know what's going on, or if we don't know what the outcome will be. But either He is God, or He is not.
To trust means to change one's perspective. And when one's perspective changes, everything else in life changes, too.
For the better!
ABOUT THE AUTHOR
Chad is the Connection Pastor at Kingwood Bible Church in Kingwood, TX–suburb of Houston. He's a family man, loves Jesus, loves people, and loves adventure. Chad's Expedition for Hope, which benefits Children's Cancer Recovery Foundation, is in honor of his daughter, Kristina, who battled cancer for 4 years and passed away June 21, 2014. Kristina loved giving hope and happiness to people even despite her own suffering. Now Chad wants to carry on her legacy!
CONNECT WITH CHAD
If you are encouraged by Chad's message and would like to hear more, he is available to speak about Expedition for Hope: The Experience at your next event! Whether you are a school, college, church, conference, or corporation, Chad would be honored to inspire your people. Click here for more information or visit Chad's Facebook page here.