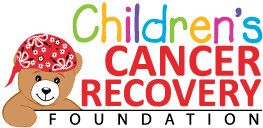 Northwest Consumer Discount Partners with CCRF

Camp Hill, PA - In 2014, several Northwest Consumer Discount Eastern Region offices partnered with the Children's Cancer Recovery Foundation (CCRF) to collect toys for children across the country who are battling cancer. This year, a total of 15 Eastern and Central region offices collected new toys at their offices.
The Camp Hill CDC office was the hub for all the toys collected. These pictures represent the efforts of the staffs at each one of the offices involved. In addition to collecting toys at the offices, other venues were pursued, such as the Lewistown Ice Festival and a roller skating benefit.
Representatives from the CCRF were blown away by the number of toys collected – approximately 20 large leaf bags full. In addition to the toys, the CCRF was presented with a check in the amount of $556.00, which was raised at the roller skating benefit. These funds will be used for CCRF's Helping Hands Fund and Camp Scholarships program.
About Children's Cancer Recovery Foundation (CCRF)
Headquartered in Harrisburg, PA with a division in The Woodlands, TX, the Children's Cancer Recovery Foundation supports children under 18 and their families facing the hardships of cancer. The foundation performs acts of care and kindness through the following programs: Bear-Able Gifts (largest distributor of gifts to children with cancer in the U.S.); Helping Hands Fund (provides emergency financial assistance to families); and Camp Scholarships (allows children in remission to reconnect with activities they love). With a national pediatric-hospital partner network of 215+ locations, the foundation directly helps more than 15,000 children affected by cancer and their families every year. Please visit www.ChildrensCancerRecovery.org.
About Northwest Consumer Discount Company
Northwest Consumer Discount Company engages in making loans to individuals and is a wholly owned subsidiary of Northwest Savings Bank. The Company can be described as a small loan or direct loan company that lends money to individuals under the small loan laws, acts and regulations of Pennsylvania, as well as any applicable Federal regulation. The Company is licensed through the Pennsylvania Department of Banking and through the National Mortgage Licensing Service (NMLS #142252). Northwest Consumer Discount Company, while making direct loans to individuals also offers Mortgages along with a variety of programs to purchase retail and wholesale paper from automobile and other consumer and capital goods dealers throughout Pennsylvania.
The Consumer Discount Company originated in 1982 and presently operates 51 offices throughout Pennsylvania. For more information, please visit www.northwestconsumer.com.

Marty Dumic, Camp Hill Office Manager, and Maureen Hench, Camp Hill CSR.

Camp Hill CDC Manager Marty Dumic (right) presented a check for $556. to Children's Cancer Recovery Foundation representatives Felicia Ellis, Graphic Designer (left) and Jocelyn Davis, Executive Director (center).