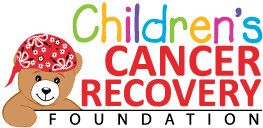 First Annual Cottage Bakers Charity Event
On Tuesday, April 21, 2015, the First Annual Spring/The Woodlands Cottage Bakers Charity Event was held at Envy Wine Room in Spring, Texas. The free event featured local bakers from the Spring and The Woodlands area who offered tasty treats to attendees while raising funds for the Children's Cancer Recovery Foundation (CCRF).
Local bakers offered free samples and donated crave-worthy cookies, decorated cakes, and gift baskets in the silent auction to benefit the charity. The Envy Wine Room not only opened it's doors and patio to event attendees on the gorgeous evening from 6 to 8pm, but also donated $1 of all wine and beer sales, $6 from each bottle sold, and 20% of all boutique sales on the night of the event to the foundation.
The talented Emily Cole provided live music and shared both popular tunes and original pieces such as "Stayed Strong". A special guest appearance was even made by CCRF's Hugs the bear who joined in the fun and posed in photos with fans.
A special thank you to Envy Wine Room and the Spring/Woodlands Cottage Bakers for hosting the event and raising funds for CCRF! Watch the video below for event highlights and moments from the grand event:
Couldn't attend? With your generosity, you can help support children with cancer and their families by making a donation here: support.childrenscancerrecovery.org
To learn more about the Envy Wine Room visit: EnvyWineRoom.com
https://www.facebook.com/envywineroom
Check out the talented local bakers and their sweet treats at…
Le Cookie Gourmet: https://www.facebook.com/LeCookieGourmet
Naughty Bites: https://www.facebook.com/NawtyBites
Bunkie's Bakery: https://www.facebook.com/BunkiesBakery
Jamie's Just Baked: https://www.facebook.com/jamiesjustbaked
Cheryl's Homemade Cakes: https://www.facebook.com/CherylsHomemadeCakesCupcakes
Sweets by Jewel: https://www.facebook.com/Sweettreatsbyjewel
A La Tarte: https://www.facebook.com/pages/A-La-Tarte/850266495024029
The song "Stayed Strong" by Emily Cole is available for on iTunes:
https://itunes.apple.com/us/album/stayed-strong-single/id973174941
Want to create your own event and help raise funds for Children's Cancer Recovery Foundation? Join our team and get involved! Use your creativity and passion to take an active role by fundraising, donating or spreading awareness for our cause.
Click here to create your own fundraiser.