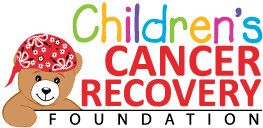 Train, American Authors & Daughtry Headline to Benefit CCRF



 A portion of concert ticket sales at Bayou Music Center will help provide toys for hospitalized children battling cancer.
Donate new, unwrapped toys to CCRF for the chance to win a pair of tickets to the show.
THE WOODLANDS, TX — December 2, 2014 — To help bring joy to children with cancer who sadly will be spending the holidays in the hospital, Mix 96.5 will be donating a portion of ticket sales to its "Twas the Week Before Xmas" concert to the Children's Cancer Recovery Foundation (CCRF). For each ticket sold, Mix 96.5 will donate one-dollar to help CCRF deliver toys, smiles and hope to pediatric cancer patients across the country.
"Twas the Week Before Xmas" will be held at the Bayou Music Center in Houston on Thursday, December 18th at 7:30 p.m. and feature top rock bands Train, American Authors and Daughtry, who will perform many of their chart-topping hits.
Those donating toys or funds to CCRF at any one of the areas toy drives, will be entered in a drawing to win a pair of tickets to the "Twas the Week Before Xmas" concert. For specific toy drive locations visit http://childrenscancerrecovery.org/mix-96-5-toy-drive-houston/.
"We are so thrilled to have partnered with Mix 96.5 and the 'Twas The Week Before Xmas' concert.  The entire Mix crew is truly amazing!," said Holly Price, CCRF Events Manager. "The toy donations are essential to our mission and we love to see all the smiling faces when the children receive the gifts."
"It has been such a rewarding experience working with the Children's Cancer Recovery Foundation. Every person at the foundation is so genuine and kind. The work they do is truly life-changing and so beneficial to the families and children affected by cancer," said Brooke Story, Brand Advocate, CBS Radio, Mix 96.5. "We are so glad to be a part of this cause and look forward to a long-term partnership with them in continuance to support the community!"
For more information on the 'Twas The Week Before Xmas' concert visit www.mix965houston.cbslocal.com.
About Children's Cancer Recovery Foundation (CCRF)
Headquartered in Harrisburg, PA with a division in The Woodlands, TX, the Children's Cancer Recovery Foundation supports children under 18 and their families facing the hardships of cancer. The foundation performs acts of care and kindness through the following programs: Bear-Able Gifts (largest distributor of gifts to children with cancer in the U.S.); Toxic-Free Kids (educates families on the dangers of environmental toxins); New Era Cancer Research Fund (funds research for less toxic, minimally-invasive pediatric-cancer treatments); International Aid (provides medications and supplies to clinics in developing and impoverished countries); Helping Hands Fund (provides emergency financial assistance to families); and Camp Scholarships (allows children in remission to reconnect with activities they love). With a national pediatric-hospital partner network of 215+ locations, the foundation directly helps more than 15,000 children affected by cancer and their families every year. Please visit www.ChildrensCancerRecovery.org.