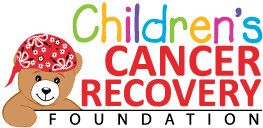 Mix 96.5 Teams Up with CCRF to Brighten the Season for Pediatric Cancer Patients

Mix 96.5 Claus for a Cause and "Twas the Week Before Xmas" Concert Raise Over $10,000 for CCRF
6-year old Howie Huffman, son of Atom Smasher Show Co-Host Shwanda McNeal, presents $10K+ check to CCRF as part of Mix 96.5's holiday fundraiser. "Howie's SuperHero Power Mix" raised $200 for the organization.
Houston, TX - December 24, 2014 – In the spirit of holiday giving, Mix 96.5 partnered with Children's Cancer Recovery Foundation (CCRF) to bring joy and hope to children and families battling cancer during the holiday season. Mix 96.5 held two events to collect toys and raise funds in support of CCRF. Claus for a Cause had Mix 96.5's Atom Smasher Morning Show broadcasting live from a store rooftop for an entire week, and the "Twas the Week Before Christmas Concert" brought Train, American Authors and Daughtry to the Houston area. Collectively, Mix 96.5's efforts helped raise more than $10,000 and bring in approximately 2,000 toys to help pediatric cancer patients.
For an entire week co-hosts Atom Smasher and Shawnda McNeal braved the outdoor elements, living atop the Gallery Furniture store, all to raise money and toys for the CCRF Helping Hands Fund. During this time, Smasher and McNeal auctioned off a number of high-priced items, including a guitar autographed by Taylor Swift, a pair of tickets to one of her Houston concerts in 2015 and a "1989" merchandise package, featuring items from Ms. Swift's tour which included an autographed photo. The morning show fundraising efforts raised more than $8,000.
When asked about his rooftop experience, Smasher stated, "Living and broadcasting from a furniture store with no shower for a week was an interesting experience. However, knowing all the wonderful things CCRF does for families battling cancer made it all worth it. We are more than happy to be involved raising money and awareness for such a wonderful organization."
Smasher's co-host McNeal added, "We're so fortunate to be in a position that gives us a platform to bring awareness and raise funds for such an incredible foundation. What the Children's Cancer Recovery Foundation gives these children and their families is nothing short of amazing."
About Children's Cancer Recovery Foundation (CCRF)
Headquartered in Harrisburg, PA with a division in The Woodlands, TX, the Children's Cancer Recovery Foundation supports children under 18 and their families facing the hardships of cancer. The foundation performs acts of care and kindness through the following programs: Bear-Able Gifts (largest distributor of gifts to children with cancer in the U.S.); Helping Hands Fund (provides emergency financial assistance to families); and Camp Scholarships (allows children in remission to reconnect with activities they love). With a national pediatric-hospital partner network of 215+ locations, the foundation directly helps more than 15,000 children affected by cancer and their families every year. Please visit www.ChildrensCancerRecovery.org.