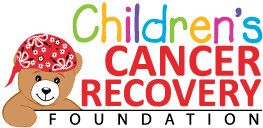 CCRF Offers Healthier Thanksgiving Dinner Choices & Handy Grocery Shopping List


Avoiding processed foods and food additives can help decrease risk of cancer and contribute to a healthier lifestyle

As Thanksgiving approaches, families across the nation will begin preparing for their traditional holiday meal. While a hardy stuffing and cranberry from the can may sound delicious, these Thanksgiving staples often contain artificial ingredients and even potential cancer-causing chemicals. As part of its Toxic Free Kids initiative, Children's Cancer Recovery Foundation (CCRF) recommends families consider natural, organic choices when shopping for this year's Thanksgiving dinner.
According to WebMD.com, a variety of cancers, including colorectal, esophageal and liver cancers are linked to highly-processed foods. There are also known carcinogens, such as sodium nitrate, sodium nitrite and refined white flours, lurking in many Thanksgiving favorites such as bacon, stuffing and many canned foods. Natural and organic foods have outstanding health benefits and are a tasty addition to the traditional Thanksgiving dinner.
Children's Cancer Recovery Foundation offers a handy Thanksgiving meal grocery store list that shoppers can use to make healthier choices. The organization also provides these additional tips:


Avoid processed food: Many highly processed foods, such as salad dressing, processed meats and refined white flour, contain known carcinogens. Instead, try healthy alternatives, like homemade salad dressing and whole grain flour.
Choose organic foods: Organic vegetables contain fewer pesticides. According to the Environmental Working Group, a nonprofit organization that analyzes the results of government pesticide testing in the U.S., common Thanksgiving foods, such as apples, cucumbers, celery, potatoes and spinach, all contain high levels of pesticides. It is best to purchase the organic versions of these foods, which are widely available in most grocery stores and whole food markets.
Avoid products that contain refined white flour and sodium nitrate/nitrite: As previously stated, refined white flour, sodium nitrate and sodium nitrite are harmful compounds that can potentially cause cancer, and are contributors to obesity.
Read the label: Ingredient labels are a simple resource to avoid unhealthy foods and toxic additives. Some common ingredients to avoid are shortening (fat that is solid at room temperature), hydrogenated oil, palm oil, high fructose corn syrup, sodium benzoate (a common food preservative) and aspartame (a sugar substitute).
Reading the labels, understanding the ingredients and opting for healthier choices will lead to a happy and healthier Thanksgiving.
About Children's Cancer Recovery Foundation (CCRF)
Headquartered in Harrisburg, PA with a division in The Woodlands, TX, the Children's Cancer Recovery Foundation supports children under 18 and their families facing the hardships of cancer. The foundation performs acts of care and kindness through the following programs: Bear-Able Gifts (largest distributor of gifts to children with cancer in the U.S.); Toxic-Free Kids (educates families on the dangers of environmental toxins); New Era Cancer Research Fund (funds research for less toxic, minimally-invasive pediatric-cancer treatments); International Aid (provides medications and supplies to clinics in developing and impoverished countries); Helping Hands Fund (provides emergency financial assistance to families); and Camp Scholarships (allows children in remission to reconnect with activities they love). With a national pediatric-hospital partner network of 215+ locations, the foundation directly helps more than 15,000 children affected by cancer and their families every year. Please visit www.ChildrensCancerRecovery.org.