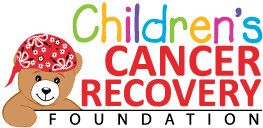 10 Facts You Need to Know About Childhood Cancer Awareness Month
1. September is Childhood Cancer Awareness Month, the object of which is to strengthen America's commitment to finding a cure for pediatric cancer and highlight issues facing children diagnosed with cancer and their families.
2. President George H.W. Bush signed the first proclamation for National Childhood Cancer Awareness Month in 1990. Since then, many federal, state, local and private initiatives have galvanized support for childhood cancer research, awareness and outreach during the month of September.
3. An estimated 10,450 new cases and 1,350 cancer deaths are expected to occur among children (aged 0-14 years) in 2014, and an additional 5,330 new cases and 610 cancer deaths are expected among adolescents (aged 15-19 years), according to a 2014 report on Childhood and Adolescent Cancer from the American Cancer Society.
4. Cancer is the second leading cause of death in children aged 5 to 14 years, according to the same study. This is despite advances in treatment, which have increased the overall five-year survival rate for childhood cancers to approximately 80 percent.
5. The National Cancer Institute spent $208.1 million out of its $507 billion budget on pediatric cancer research in 2013. Many pediatric cancer advocacy organizations believe these numbers reflect a gross underfunding of pediatric cancer research.
6. The diagnosis of pediatric cancer presents both an emotional and financial crisis for families. The average hospital admissions charge increased 32 percent from $29,000 to $40,400 between 2000 and 2009, according to a 2012 study published in the journal Pediatrics. In 2004, the average cost for treatment of a child diagnosed with leukemia or central nervous disorders was $89,000 for those who survived and $236,000 for those who died, according to the same study.
7. Cancer is a traumatic experience for children. The physical symptoms of cancer and the effects of cancer treatment -- such as pain, disfigurement, hair loss, fatigue, and weight loss or gain -- may negatively impact a child's social and emotional development, according to a study by the American Psychological Organization.
8. Children's Cancer Recovery Foundation (CCRF) focuses on improving the mental, social and emotional well-being of children diagnosed with cancer and their families through outreach and support programs. Our initiatives have included providing scholarships to camp, helping out with utility bills and other household expenses, international outreach and bringing gifts to hundreds of children in hospitals across the country. CCRF believes many cases of childhood cancer are preventable. Our Toxic free Kids educational campaign focuses on maintaining a healthy environment and lifestyle through awareness of possible carcinogens.
9. Children's Cancer Awareness Month is a great time to show your support for the fight against cancer and to reach out to families in need. CCRF offers many opportunities to volunteer -- from packing toys for a Bearable Gifts toy delivery, to sponsoring an event or getting friends together for a Trail Ride of Hope. You can also donate funds to show your support.
10. Children with cancer are not defined by their illness. CCRF has started a video campaign called I Define Me to break the stigma associated with cancer and show the world that children with cancer share the same hopes, dreams, interests and joys as all children. See for yourself and join our campaign at www.idefineme.us.