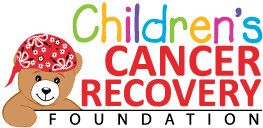 Volunteer
We encourage the public to get involved with the Foundation whenever possible.  There are a variety of simple and fun volunteer opportunities available.  Some of these include:

Organizing a group to pack toys


Helping to stock shelves with donations


Counting inventory


Unpacking shipments


Stuffing mailers


Internet research
Maybe you have a specialized skill set that you want to share.  We are always looking for volunteers who are computer and internet savvy.
We encourage individuals, groups, civic organizations and businesses to contact us on ways you can help.  Please contact childrens@cancerrecovery.org to learn more.
Join us and together we can Create Smiles, Inspire Hope and help these children rediscover their childhood!

Our Volunteers