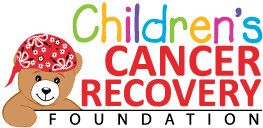 News & Press
Mar 19
By Liz Perkins
Liz Perkins is a mother to a son who successfully met the challenge of three and 1/2 years of chemotherapy to cure acute lymphocytic leukemia. Now as a Children's Integrative Nutritionist, Liz is interested in helping moms and kids navigate through the landscape of chemotherapy with the most optimal nutrition and health possible. Liz Perkins has also taught nutrition and biology for 20 years and as a Health Coach creates personalized "roadmaps to health" that suits each individual's unique body, lifestyle, preferences, and goals.  Learn more about Liz at www.lizperkinsnourishing.com
When your child finishes chemotherapy, it is a very emotional time. If your child had leukemia like mine, you might want to let him eat ice cream every night for a month, since he could not eat after 6pm due to the 6-MP pills he took every night for maintenance therapy for three years.
Well, we definitely celebrated with Ben & Jerry's and Creemies. And I kept my eyes focused on my goal for him: a vibrant, healthy life. I assembled our ammunition to keep late effects away. Lowered immunity, diminished executive functioning, delayed math processing speed, difficulty concentrating, lack of energy.
What's in our arsenal to protect the body from the ravages of cancer and the toxic treatments of chemotherapy?   We want to give the body what it needs to have the right genes turned on and the wrong genes turned off! What's the best way to do that?
Get the rainbow in the body every day.
The colors in fruits and vegetables provide most of the nutrients that the body needs to do its work. I consider the work my son needs to do, recreate a healthy body, as demanding as the work of a professional athlete. Did you know a full grown competitive athlete needs at least 15 servings of fruits and vegetables a day to prevent free radical damage?
My son was 10 when he came off treatment and has been growing rapidly ever since. I wanted those new cells to be full of good nutrients and so fed him a whole foods diet.
His immune system has become so much stronger since I learned of JuicePlus+, a pure, fruit and vegetable supplement. This gets 30 fruits and vegetables in his body daily. And for that yellow cancer fighting pigment, Tumeric Cucurmin, well, we love our evening golden milk with honey….
Golden Milk Recipe
Ingredients:
(Serves two)
2 cups local or organic, pastured milk
1 teaspoon organic turmeric
1 pinch black pepper
2 teaspoons raw honey
Instructions:
Heat milk in saucepan on stove on medium high.
Add turmeric and black pepper and stir as milk heats.
Envision the turmeric and black pepper protecting the liver, brain and intestinal cells as it also fights any remnant cancer cells.
Enjoy the way the yellow colors the milk.
Once milk is starting to steam slightly, remove from heat.
Stir in honey and pour into mugs.
Top with a little cinnamon if desired.
Enjoy this tasty elixir nightly.
You may substitute non dairy alternatives for milk.
Contact Liz to learn how you can get JuicePlus+ free for your child through the children's health study.

Feb 11
Advice from our Facebook Fans
Q: What advice would you give to parents who just received news that their child has been diagnosed with cancer?


"Take it one day at a time, don't try to look too far ahead, and just be there for your child. That's all they need from you; leave the rest to the awesome docs and nurses." ~ Nicky Dudley
"It will be a long and difficult road that sometimes seems like it will never go away, but have faith in God and the fantastic nurses and doctors, and everything will be okay. Keep a journal it helps! Have fun in the hospitals. Ask for help if you need it, and reach out to friends, family, and/or church members. People are there; sometimes they don't know how to help, but if you ask most people never say no!" ~ Kimberli Lambrecht
"Once you get over the devastating shock, be proactive and educate yourself, advocate for your child, and never give up. Don't look at the statistics or the numbers. Find strength in family and friends, and try to live as normally as possible for your child." ~ Andrea L. Church
"Stay strong. You will see ugly things. People think it's all about the child losing their hair, and it's not. You will see and hear stuff that will change not only you, but the child. It will also test you to the fullest." ~ Kerry Copas
"My grandson was diagnosed with ALL when he was 23 months old. All involved must keep a positive approach and attitude. Ben was with a clinical trial at NYU Medical Center for 18 months. It was so hard to see our baby go through this. Ben just had his 13th birthday and is thriving!" ~ Sheila Skolsky
"Trust in God!!! We have a living miracle. He will be 6 tomorrow, and he was diagnosed with neuroblastoma 4 years ago today and is cancer free now by the grace of God." ~ Brenda Mulkey Taylor
"The best advice we were given was to take it one day at a time. Tomorrow will take care of itself, and you'll deal with it when you get there. I also tell people now that my job as the mom is to take care of my baby's mind and heart. I let the doctors worry about her illness. It's the only way to remain focused on what's important." ~ Vanessa Valdez
"Just be strong, prayers also help! If you have other children, treat them equally because there will be jealousy among siblings if one is getting special treatment. Also, explain to your other children why their brother or sister is in the hospital! Don't be ashamed or hesitant to ask for help from relatives or friends!!! Let your sick child live a normal life as much as possible, but be sure to protect him/her from any kind of infection, especially when going through chemo!!!!" ~ Ofelia Monte
"Take one day at a time. Never stop praying and believing. No one can get through this without God; be ready for the fight of your life. Always remember where medicine ends, God begins." ~ Zelda Coetzee
"Talk to other parents in the ward - most are very happy to help you through - and unlike most people, they know the pain and emotion you are experiencing!" ~ Tracy Hollington
"Read everything you can possibly get your hands on! Knowledge is power!!" ~ Lisa Smith-Taylor
"Do whatever you have to do to be with your child every waking and sleeping moment and pray, pray, pray! The greatest doctor is your faith and you are the physician's assistant." ~ Maria A. Morfi-Thomas
"Pray and spend a lot time with the child. Show them love with lots of hugs and kisses. Be brave for them." ~ Melanie Harman
"Take the help that your friends and family offer you, and celebrate every victory with gratitude." ~ Brittany Anderson-Cain
"Fear will immediately and naturally consume you. Breathe, hold each other, then draw close to God and connect to His ever present power. The diagnosis is not a surprise to God. Know that Jesus will never leave you or your child's side. Trust in the process, and lean on Jesus. God has gifted the physicians to do what is absolutely best for your child. Do not worry, and when you are sad talk to Jesus as your friend. Hope will happen." ~ Lauren Prendergast
"Stay calm. Remind yourself modern medicine is awesome. Focus on loving and living in the present moment. At no time show fear or pity. Act normal. ( I am a survivor!) ~ Khalida Khurshid
"Pray hard, take one day at a time, and accept all the help that is offered!" ~ Karen Moxley
"Just take one day at a time, and celebrate even the smallest things. It won't be easy, but as long as you are there for each other, you will be fine. Get together and talk with the other parents. They can steer you toward resources that you didn't know about and can understand what you are going through. Don't be afraid to reach out to the social workers assigned to you; they can be a tremendous help if you need anything or just want to talk." ~ Dawn Stevens Schaffner
"Keep your child positive and happy, and stay strong for them. Positivity and happiness do a lot for your body. Take it one  day at a time. You can't expect a timeline. (I'm in remission for AML!) ~ Tammy Askin
"Educate yourself, let others help, lean on God, and replace your fear with hope and faith." ~ Sheila Watson
"Take time to absorb the shocking news, and then get your game face on and start the battle!" ~ Rachel Malin Davis


Children's Cancer Recovery Foundation assists children under age 18 and their families who are facing the hardships of a cancer diagnosis.  The Foundation focuses on improving the mental, social and emotional well-being of these families while helping to minimize the devastation that cancer can cause. Have advice? We'd love for you to share your thoughts and experiences!