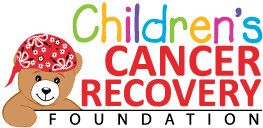 Saint Francis U Spearheads NEC SAAC Money Wars Fundraiser
Somerset, NJ -- It's been a four-year climb, but Saint Francis U has finally topped the Mount.
In a record-shattering conference-wide competition, the SFU Red Flash raised $5,820.14 to edge out three-time defending champion Mount St. Mary's for the NEC SAAC Money Wars crown.
"Each year our Student-Athlete Advisory Committee has looked forward to this competition and their success is a testament to their hard work, creativity, and passion for making a difference. It was a total team effort," said SFU SAAC advisor John Krimmel.
One hundred percent of the raised funds will go to the Children's Cancer Recovery Foundation. The Harrisburg, PA-located organization assists children under age 18 & their families who are facing the hardships of a cancer diagnosis.
SFU's first-place dollar amount sets the all-time single-year record for a NEC school since the annual fundraising event began in 2010.
In fact, the top-three finishers in this year's race all surpassed the record that the Mount set during the 2016-17 academic year.
Mount St. Mary's most-recent collection efforts yielded a $5,137.59, a 28.3 percent increase over its winning total from last year.
Robert Morris claimed third place in this year's Money Wars after donating $4,300.00 to the cause.
Collectively, NEC SAAC leaders from the league's 10 core member institutions raised an all-time high $21,720.75. That figure represents a 59.1 percent surge from the $13,650 that was contributed during the 2016-17 academic year.
"Winning Money Wars is ultimately exciting because of the difference it makes for the Children's Cancer Recovery Foundation and those that are touched by their efforts...the true winners in this competition," said Krimmel. "Our student-athletes continue to see the bigger picture in making a difference in the lives of others. We are so proud of our SAAC and all of our student-athletes at Saint Francis and look forward to continuing this partnership with CCRF!"
Saint Francis U, which last won the competition in 2014, had finished as the runner-up to the Mount each of the past two years.
With the annual collective donation having increased each of the past five years, the NEC SAAC's efforts have resulted in a total of $88,228.84 being sent to CCRF since 2010.
"I'm so proud of the NEC SAAC members for the incredible dedication and commitment they have shown to the Children's Cancer Recovery Foundation through the annual Money Wars fundraiser," said NEC Commissioner Noreen Morris. "The NEC student-athletes continue to out-do themselves year after year, and their efforts continue positively impact so many young children's lives. "
About The Northeast Conference
Now in its 37th year, the Northeast Conference is an NCAA Division I collegiate athletic association consisting of 10 institutions of higher learning located throughout six states. Media coverage of the NEC extends to four of the largest markets in the United States - New York (#1), Pittsburgh (#23), Baltimore (#27), and Hartford/New Haven (#30). Founded in 1981 as the basketball-only ECAC Metro Conference, the NEC has grown to sponsor 22 championship sports for men and women and now enjoys automatic access to 14 different NCAA Championships. NEC member institutions include Bryant, Central Connecticut, Fairleigh Dickinson, LIU Brooklyn, Mount St. Mary's, Robert Morris, Sacred Heart, St. Francis Brooklyn, Saint Francis U, and Wagner. For more information on the NEC, visit the league's official website (www.northeastconference.org) and digital network (www.necfrontrow.com), or follow the league on Twitter, Facebook, YouTube, Instagram and Snapchat, all @NECsports.
About Children's Cancer Recovery Foundation (CCRF)
Headquartered in New Oxford, PA., the Children's Cancer Recovery Foundation improves the mental, social and emotional well-being of children with cancer and their families. The foundation delivers gifts to thousands of children each year through the Bear-Able Gifts program and emergency funds for families of children with cancer through its Helping Hands Fund. With a national pediatric-hospital partner network of more than 215 locations, the foundation directly helps more than 15,000 children affected by cancer and their families each year. For more information, visit www.ChildrensCancerRecovery.org.