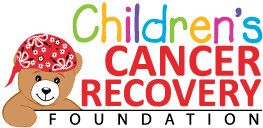 CCRF in the Community
Drafts & Crafts Pop-Up Fair
Saturday, September 15th | 1:00 PM - 7:00 PM
Location: The Mill
The 1st Annual Drafts & Crafts Pop-Up Fair will feature tasting booths for local breweries, distilleries & wineries. Craft items will be for sale by local artisans. Game booths, raffles, and live entertainment on the stage are a few other highlights of the event. Help raise awareness for childhood cancer and support CCRF! Buy your tickets for this event here: Drafts & Crafts Tickets
Walking for Gold
Sept. 1 - Sept. 30
Location: Anywhere
Raise your step count while also raising awareness for childhood cancer each day. Start a new workout routine, walk to work, or skip the elevator to raise funds that will help children battling cancer across the United States. Don't worry, we will be with you every step of the way! Sign up now!
Pasta for a Purpose
Friday, October 19th | 4:00 PM - 8:00 PM
Location: Spring Grove Lions Club
Pasta for a Purpose is an all you can eat dinner to raise funds to support Children's Cancer Recovery Foundation's three core programs that help children with cancer and their families. This dinner will feature lots of pasta as well as a basket prize raffle! Join us and raise a fork for a great cause! Tickets are $12 if purchased in advance, and $15 at the door. Purchase your ticket by clicking here!