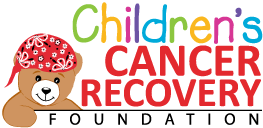 Helping Hands Fund
What is the Helping Hands Fund?
Families of children with cancer often face financial difficulties. Suddenly, household bills become overwhelming; utilities are in jeopardy of being shut-off or an eviction notice is received. The CCRF Helping Hands Fund provides emergency bridge payments directly to the utility companies and landlords, ensuring that each child has a warm, safe place to call home while recovering from cancer.
The Helping Hands Fund is a monthly program that works directly with your social worker or child life specialist. Each month, your healthcare professional will receive an electronic version of the application. They will work with you and your family to complete the application and to include the additional documentation needed.
Please Note: All Helping Hands funding applications are obtained by contacting your social worker or child life specialist only during the funding time frame, and are due by the 15th of the month.



Questions?
Contact us at