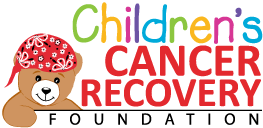 Board of Directors
Martin (Marty) Dumic*
Interim President
Email:
Martin (Marty) Dumic joined Children's Cancer Recovery Foundation's Board of Directors in December 2015. Marty was born and raised in McKeesport, PA. Marty is formerly a Manager with Northwest Savings Bank's Consumer Discount Company in Camp Hill, PA. He started his banking career in 1978 with Dauphin Deposit Bank & Trust, then managed an office for Members 1st Federal Credit Union as well as a collection agency before joining the Northwest team. Marty also holds a life & health insurance license and is a licensed mortgage loan officer. Marty resides in Mechanicsburg, PA. with his wife Jackie, and his children Scott and Kelly.
Victoria Ohm*
Secretary & Treasurer
Email:
Victoria Ohm was born and raised in Hanover, PA. She is a graduate of Shippensburg University in Shippensburg, PA., with an undergraduate degree in Accounting ('15) and a Masters degree in Business Administration ('16). Victoria is currently a Senior Accountant/CPA at Smith Elliott Kearns & Company in Hanover, PA. Her primary focus is tax compliance, preparation, and planning for closely-held businesses and individuals. She is also a member of the firm's SALT (state and local tax) group. Victoria currently resides in Glen Rock, PA.
Becky Greenawalt*
Director
Email:
Becky has been working in Human Service programs for over 20 years including Direct Care, Treatment, Finance, Administration, and Quality and Risk. Currently, she is the Director of Quality/Risk/Patient Safety at Fulton County Medical Center. She has served on the Board of the Fulton Family Partnership for over 10 years and has been the Treasurer for the last five years. Becky is also the President of the Wilson Gymnastics Parents Association, serving on their Board for more than five years. Becky has over 13 years of non-profit/government accounting experience as well as project improvement, risk management, and data analytics.
Melissa Fowble*
Director
Email:
Melissa Fowble was born and raised in Maryland but currently resides in Spring Grove, PA with her husband and 5-year-old St. Bernard, Steele. She has worked in the finance industry for 19 years, previously working for Susquehanna Bank and ACNB. Currently, Melissa is the Branch Manager at Members 1st FCU in South Hanover. In her spare time, she enjoys running and has a crazy dream to run a half marathon in every state.
Stacey Craig*
Director
Email:
*Indicates Independent Board Members