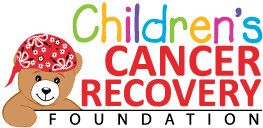 Ciocca Honda Holds Toy Drive

NEW OXFORD, PA - From June 12th to June 17th, Ciocca Honda in Harrisburg, PA held a toy drive to benefit Children's Cancer Recovery Foundation's (CCRF) Bear-Able Gifts program. The toy drive was part of their Team Honda Week of Service.
CCRF ships to a network of 215+ hospitals each quarter of the year. The Bear-Able Gifts program is in place to bring hope and joy to pediatric cancer patients and their families while they are fighting cancer in the hospital. CCRF holds annual toy drives with WINK 104 and NASH FM around the holiday season to replenish the toy warehouse after a whole year of shipments. However, by holding toy drives throughout the year, we can have a wide variety of toys to ship each quarter.
Team Honda was able to collect 299 toys valued at $3,500 throughout the week. With this donation, CCRF will be able to send toys to 100 children in hospitals across the country. Customers that donated were entered to win a 4-pack of tickets to Hershey Park and/or Knoebels. On Saturday, July 17, Honda held a cookout to thank their customers and NASH FM broadcasted live from the dealership.
This was the first toy drive Ciocca Honda hosted with CCRF and it was quite the success! We look forward to working with Ciocca for future toy drives and fundraisers. Thanks to Ciocca's toy drive we will be able to deliver more toys and smiles to children battling cancer than ever before.
To learn more about the programs and services offered by CCRF, visit childrenscancerrecovery.org and check out our Central Pennsylvania map that shows area businesses that are also hosting toy drives where you can stop by and drop off a toy. You can also email childrens@cancerrecovery.org for more information on how to get involved.
ABOUT CHILDREN'S CANCER RECOVERY FOUNDATION
Founded by a stage IV lung cancer survivor in 1990, Children's Cancer Recovery Foundation (CCRF) is an IRS recognized 501(c) (3) charitable organization, serving children under age 18. With a national pediatric hospital partner network of 215+ locations, the Foundation directly helped more than 16,000 children affected by cancer in 2016.
To stay up-to-date with CCRF, visit www.ChildrensCancerRecovery.org and subscribe to the monthly email newsletter.