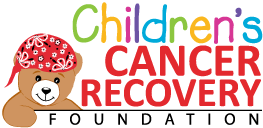 Create Your Own Ride Of Hope
How it Works
The Trail Rides of Hope are a fun-filled day for children and adults while creating awareness for the Children's Cancer Recovery Foundation! Gather fellow riders and plan a simple afternoon ride where you get pledges from fellow friends, neighbors, family and co-workers to support your effort. Or plan a weekend long event, with multiple rides, children's activities, and much more!
It is because of events like this that we are able to continue our support to children battling cancer. Whether it is an afternoon ride or a weekend long event, your Ride of Hope can make a difference. We hope that you will join us on this journey to make a difference in the life of a child battling cancer through your own Ride of Hope.
We will provide you with everything you need to get started; step by step instructions, samples, materials, etc. If you need any help, we are happy to assist you!

Register your Trail Ride of Hope Event now!
(form 'ride-for-hope-diy' not found)
We will contact you after reviewing your application with approval for the event or with more questions should we need to.