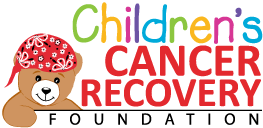 Why Donate
There are many reasons why people choose to donate to charitable organizations. For some, it is to spread compassion and hope among those less fortunate than themselves. For others, it may be to honor a loved one or to show gratitude for the many blessings in their lives. Whatever your reason, we are deeply grateful to you for including us in your charitable giving.
As a publicly supported IRS recognized 501(c)3 non-profit charity, we rely totally upon the generous support of donors nationwide like you.
We exist to deliver program services to the tens of thousands of children and their families living with cancer each year. To fulfill that mission, we utilize honest and straightforward fundraising practices and keep our administrative costs to a minimum.
We welcome you to educate yourself about our fiscal practices and stewardship. That information can be found under "About" in the Core Values and Annual & Financial Reports sections. Our staff will be happy to answer any questions you may have regarding your donations.
Together we will Create Smiles, Inspire Hope and help these children rediscover their childhood.