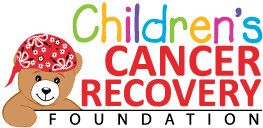 StoryWish

Does your child love books and are bursting with creativity? Look no further than signing up for the StoryWish Summer Stories for Life program! This summer, we will be hosting an event where chronically ill children aged 8-13 can write their very own storybook with the guidance of a high school or college student volunteer.
We take pride in our patient, friendly, passionate, and kind volunteers who can't wait to work with your child! To successfully complete the program, your child and the volunteer must meet for a minimum of 10 hours over Facetime/Skype/any other online video chat medium, as this will be convenient for both parties. At the conclusion of the program, your child's storybook will be printed through an online publishing service, and you will receive 4 published hard copies of the book to enjoy, 1 plush StoryWish bunny, 1 certificate of completion, and 1 personal thank you card from us for participating!
If you're interested in joining or know anyone who would be interested, please sign up at the following link:
https://event.gg/9902/
.