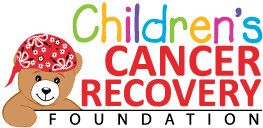 International Aid
"Are We Our Brothers' (and Sisters') Keepers?"
The Bible's story of Cain and Abel drives an important part of the mission of Children's Cancer Recovery Foundation.  After Cain had murdered his brother Abel, God asked him where his brother was.  Cain answered, "I know not; am I my brother's keeper?"
Cain's words have come to symbolize people's unwillingness to accept responsibility for the welfare of their fellows — their "brothers" in the extended sense of the term. The Judeo-Christian tradition is that people do have this responsibility.
Children's Cancer Recovery Foundation operates an extensive international aid program which provides treatment medications and medical supplies to clinics and doctors treating cancer patients in developing and impoverished countries.  We also provide medicine and supplies to aid medical professionals in the treatment and prevention of the side effects of cancer including lymphedema and treatment-related infections.
Children's Cancer Recovery Foundation has partnered with mission hospitals, medical clinics and healthcare providers in Ghana, Guatemala, Honduras, Kenya, the Philippines and Viet Nam.  Without this important program, literally thousands of cancer patients would simply not be able to receive the medical attention that is required for survival.  Indeed, we are proud to do our part in being our brothers'—and sisters'—keeper.


Our most recent shipments:
Pharmaceuticals were sent to Caritas Arqidocesana for child cancer patients in Guatemala.  Sent October 2013
Medicines were sent to Kenyatta National Hospital Children's Cancer Ward and Nyumbani Village in Nairobi, Kenya.  Sent September 2013
Antibiotics and Cancer Treatment Drugs were sent to Nuevo Amanecer.  Sent August 2013
Penicillin and other antibacterial drugs were sent to Zion Ministries as we renewed our commitment for the children's hospital in Tegucigalpa, Honduras.  Sent December 2012
Medical supplies and medicines to treat peripheral neuropathy and neuropathic pain, common side effects of chemotherapy were sent to Guatemala. Fundación Ayúdame a Vivir and the National Pediatric Oncology Unit,  specializing in the treatment and cure of children with cancer were recipients of these items.  Sent April 2012
Penicillin and other antibacterial drugs were sent to Zion Ministries for the children's hospital in Tegucigalpa, Honduras.  Sent November 2011