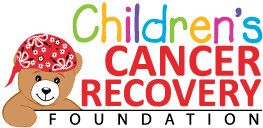 Camp Scholarships Donor Page
How camp experience helps children with cancer:
Psychological Effects of the Disease - Camp reduces disease-related anxiety by providing opportunities where children can interact with other campers and learn ways to cope with cancer.
Bodily Changes - Camp encourages children to interact with others like themselves. Here, children with cancer are able to realize that they are not alone.
Self-Perception - Camp provides both support and opportunities for children with cancer to be in control of their experiences, boosting their self-perception.
Coping Abilities of Family Members - Camp allows children with cancer to gain independence from parents, meet friends, develop new skills, and discover new interests by participating in activities that may not have been available at home, easing the fears of parents and siblings.


Leg Up Farm is a non-profit therapy center in York County, PA for children under the age of 21 with special needs. Leg Up Farm provides comprehensive therapies all under one roof, bringing therapists of different specialties together to create a customized program. The farm is looking to add a cancer support group in the near future. If you would be interested in this support group or know someone who would, please contact Danielle at 717-266-9294 or ddenlinger@legupfarm.com.
Visit Leg Up Farm for more information!

Special Love serves children, ages 7-17, who have received cancer-specific treatment within the past three years. Special Love lets kids be kids, through camps, financial assistance, and a community of support that lets them (and their families) know that they're not alone in their battle. Special Love's programs are held throughout the year at fully-modernized facilities in the Greater Washington, DC area.
Visit Special Love for more information!

Camp iHope serves children 7-16 years of age with any type of cancer diagnosis treated at Medical City Children's Hospital. Camp iHope provides children with cancer and their siblings an opportunity to take a break from cancer. Camp iHope wants their campers to live life "full on," making new friends, learning a new skill, feeling good about themselves, laughing, hoping, and fully enjoying each and every moment.
Visit Camp iHope for more information!

Camp Can Do serves children, ages 8-17, who have been diagnosed with cancer in the last five years. They also offer Camp Can Do II, a sibling camp for kids, ages 8-17, whose brother or sister has been diagnosed with cancer. Camp Can Do is located at Gretna Glen Camp & Retreat Center in beautiful Mt. Gretna, Pa, and allows kids with cancer to just be kids. Camp Can Do is a world within the real world where children are free to be themselves, have fun, and just forget about everything else.
Visit Camp Can Do for more information!