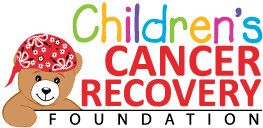 Camp Scholarships Assistance Page
In order to be considered for funding through the Camp Scholarships Program, please follow these instructions. Application must be completed by a healthcare or social services professional. Applications may be completed using the online application by clicking the button below. You can also download a PDF of the application. Applications are accepted, reviewed, and funded on a rolling basis. Printed applications may be faxed or emailed to the following locations:
Fax: 717.688.7938
Email: info@ccrecovery.org


2018 Camp Scholarship Application

2018 Camp Scholarship Application (Spanish)
Camp Scholarships Program Guidelines
Applications are accepted on a rolling basis.
All patients must be under the age of 18 to qualify for consideration.
When reviewing applications, the child's date of remission will be taken into consideration for funding.
A maximum of $400 may be approved per child, per year.
Applications must be reviewed, signed and dated by both the Parent/Guardian and the Social Worker/Child Life Specialist.
All Social Workers/Child Life Specialists will receive notification (approved or declined applications) via email.
Checks will be made payable to each camp and sent to the family for distribution and delivery.
To learn more about the application process, guidelines or to obtain an application, click on the link above.