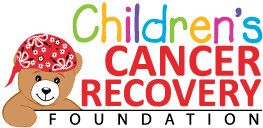 Bear-Able Gifts
What is the Bear-Able Gifts Program?
The Bear-Able Gifts Program is the largest supplier of new gifts to children with cancer in North America because of the generosity of corporations and individuals all across the United States. We deliver gifts to thousands of children each year. Items such as board games, toys, crayons, coloring books, markers, puzzles, books, teddy bears, craft kits are distributed to hospitals across the country.

Get Involved!
If you're looking to support the Bear-Able Gift Program, here are some ways to help!

Questions?
Contact us at info@ccrecovery.org