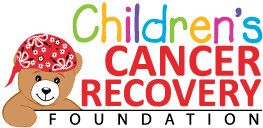 Bear-Able Gifts
Through the Bear-Able Gifts Program, the largest supplier of gifts to children with cancer in North America, we deliver gifts to thousands of children each year. Items such as board games, toys, crayons, coloring books, markers, video games, puzzles, books, teddy bears, craft kits…all sorts of things that make children smile and laugh...are distributed to hospitals across the country. 

Program Guidelines
The Bear-Able Gift Program, literally, creates smiles for children living with cancer. Each quarter our network of social workers and child life specialists has the opportunity to request toys and gifts based on the number of children they are treating.
Once the toys are requested, countless volunteers work diligently to pack boxes for a variety of ages and for both boys and girls. These items are then shipped via UPS to hospitals and/or oncology centers across the country.
When the toys arrive at their destination, its then up to the social workers and child life specialists to see the toys are distributed. Some hospitals give each child something when they come in for treatment. Some children receive a special gift on their birthday. Others will place toys in their play centers for all the children to enjoy. The possibilities are endless and the smiles are contagious!
Here is the 2016 request schedule for the Bear-Able Gifts!

1st Quarter    Monday, February 1, 2016 – Friday, February 12, 2016


2nd Quarter   Monday, May 2, 2016 – Friday, May 13, 2016


3rd Quarter    TBA


4th Quarter    TBA
Please allow 2 – 3 weeks after the quarterly closing date to receive your shipment.
The Bear-Able Gift Program is made possible only through the generosity of corporations and individuals all across the United States. All the toys and gifts that are sent through this program are 100% donated.
Get Involved!

If you're looking to support the Bear-Able Gift Program, here are some ways to help!


Volunteer to pack boxes (please note our warehouse location is Central Pennsylvania)


Sponsor a Toy Drive


Raise Funds for our programs


Give a monetary donation to help with shipping costs
Questions?
Contact us at childrens@cancerrecovery.org