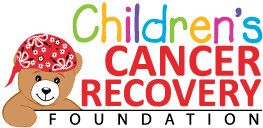 News & Press
Jun 22
Comments Off on Patrick Rieder, Director
I am a retired U.S. Air Force Judge Advocate (JAG) who relocated to the York area in 2010 and opened a law practice focusing on small business general counsel work. I also own an electronics manufacturing company in Lancaster County and volunteer as a board member to the Springfield Township Sewer Authority and as an Air Force Academy Admissions Liaison Officer (ALO) for several local high schools.
My undergraduate degree is from Wesley College in Dover, Delaware, my Juris Doctorate is from Widener University School of Law, and I have a Legum Magister (LL.M. - Master of Law) degree from the New England University School of Law in Springfield, Massachusetts. I am a member of the Pennsylvania Bar and practice before the U.S. Eastern District Court of Pennsylvania, the U.S. Tax Court, the U.S. Court of Appeals for the Armed Forces and the Air Force Court of Criminal Appeals.
My wife Vicki (who is also an Air Force Veteran) and I have five children and currently reside in Seven Valleys.