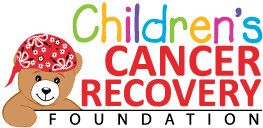 MIX 96.5 Toy Drive – Houston
MIX 96.5 is teaming up with Children's Cancer Recovery Foundation this Holiday Season for our 1st annual Toy Drive! We need your help spreading holiday cheer to children battling cancer! Bring new toys to any of our drop off locations from now until December 16th. For more information on where to find Toy Drive Locations see below & visit MIX965houston.com!
Also, make sure you REGISTER TO WIN TICKETS TO 'TWAS THE WEEK BEFORE XMAS' featuring Train, Daughtry, and American Authors at each drop location!
Toy Drop off Locations: November 7 - December 7, 2014
World Harvest Outreach
10800 Scott Street
Houston, TX 77047
Andy's Barber Shop
1306a Turtle Creek
Missouri City, TX 77489
Style Gallery Salons and Boutique
12755 Walter's Road
Houston, 77014
State Farm
1806 Avenue D
Katy, TX 77493
UHaul Center Katy
5139 E 5th Street
Katy, TX 77493
Sunrise at Briar Forest
14695 Briar Forest Drive
Houston, TX 77077
The Remington Katy Apartment Homes
22631 Colonial Parkway
Katy, TX 77449
Westborough Crossing Apartment Homes
2031 Westborough Drive
Katy, TX 77449
Green Tree Place Apartment Homes
4211 Clay Hill Drive
Houston, TX 77084
Nottingham Place
333 Dominion Drive
Katy, TX 77450
Fountains of Katy
1007 S Mason Rd
Katy, TX 77450
The Retreat at Cinco Ranch
3306 S Fry Rd
Katy, TX 77450
Toy Drive Locations & Dates

November  22nd (9am-6pm) JR League Market - Woodlands
1601 Lake Robbins Dr
The Woodlands, TX 77380
November 22th (11am-1pm) Planet Lincoln - Spring
20403 Interstate 45 N
Spring, TX 77388
December 5th (11am-1pm) Kingwood Bible Church- Humble
3610 W Lake Houston Pkwy
Humble, TX 77339
December 7th (7am-11am) Woodlands Coffee & Cars- Woodlands
9595 Six Pines Drive
The Woodlands, TX 77380
December 7th- (2pm-7pm) Bells, Balls & Whistles Fashion Show- Houston
10800 Scott Street
Houston, TX 77047
December 9th (11am-1pm) Grub Burger- Woodland
2417 Research Forest Dr
The Woodlands, TX 77381
December 13th (12pm-2pm) Momentum Mini  - Houston
10000 Southwest Freeway
Houston, TX 77074
December 15th (1pm-3pm) Northside Fiat
1201 Lake Woodlands
The Woodlands, TX 77380
December 16th (11am-1pm) I-FLY- Houston
9540 Katy Fwy
Houston, TX 77024
December 18th (3pm-7pm) Twas The Week Before Xmas Show- Bayou Music Center- Houston
520 Texas St
Houston, TX 77002