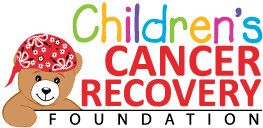 News & Press

Open Air Market
June 30 @ 8:00 am - 12:00 pm
Children's Cancer Recovery Foundation will hold a Farmer's Market every Saturday morning from 8 AM to 12 PM in the parking lot of CCRF's office in New Oxford, PA. The first market will be on Saturday, May 12th and will run through Saturday, October 13th. All vendors at the Farmer's Market will be local, organic growers and artisans.
FREE TO ATTEND!
Vendors:
> Maggie's Farm Gettysburg
> The Bothe of Us
> 5 Natural Monkeys
> Sister's at Wicks End
> Prayerful Plants
> MFCB Ceramics
> Local woodworkers
Items you can find at the market:
> Handmade wood cutting boards, benches, tables, etc.
> Homemade baked goods
> Handmade jewelry
> Locally grown vegetables
> Essential oil laundry soap, hand soap, dish soap, foot scrub, mouthwash, carpet sprinkle, dusting spray, and multi-purpose spray
> Wool dryer balls
> Succulents & other plants
> Homemade soap, lotion, and chapstick
> Pottery
*CCRF is still accepting vendor applications! If you are a vendor and you are interested in participating in our Farmer's Market, click here: http://childrenscancerrecovery.org/farmers-market/
We hope to see you Saturday mornings!