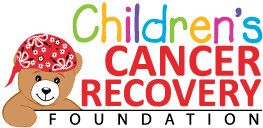 News & Press

Fall Wreath Making Class
October 6 @ 10:00 am - 12:00 pm
Kristen's Kreations will be leading a Fall Wreath Making Class on Saturday, October 6th at 10:00 AM. The wreaths will be 18 inches in diameter and made with burlap. The cost of the class is $35.
Reserve your spot in the class here.
Ticket proceeds will benefit Children's Cancer Recovery Foundation's programs.
About Children's Cancer Recovery Foundation:
Headquartered in New Oxford, PA, the Children's Cancer Recovery Foundation supports children under 18 and their families facing the hardships of cancer. The foundation performs acts of care and kindness through the following programs: Bear-Able Gifts (largest distributor of gifts to children with cancer in the U.S.); the Helping Hands Fund (provides emergency financial assistance to families); and Camp Scholarships (allows children in remission to reconnect with activities they love). With a national pediatric hospital partner network of 215+ locations, the foundation directly helps more than 16,000 children affected by cancer and their families every year. Please visit www.ChildrensCancerRecovery.org.