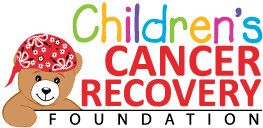 News & Press

Essential Oils for Summer
June 30 @ 10:00 am - 11:00 am
$20
Come and learn how to incorporate essential oils into your daily summer routine – from head to toe wellness support. This class will focus on oils and blends with summer in mind - from sunburn support to weight management, from natural hair highlights to pest control (to name just a few) - the uses and possibilities are endless!
DIY Items:
> Bug Spray
> Sun Burn Spray
> Foot Soak
BE ENTERED TO WIN A FREE TERRASHIELD & CEDARWOOD IF YOU REGISTER BY *JUNE 17TH*
Kids Crafts Class: If you can't find a babysitter for your children, bring them along to the class! CCRF will provide crafts for your kids to do while you attend the Essential Oil Class.
BE ENTERED TO WIN A FREE KIDS A2Z CHEWABLE & IQ MEGA VITAMIN PACK IF YOU REGISTER BY *JUNE 17TH*
Register for the Kids Crafts Class by clicking here.
Note: This class will be held during CCRF's Farmer's Market on June 30th.
To keep our expenses low, and to determine staffing needs, we request that all participants are signed up by June 17th. We know life happens, so if you miss the date, please call the office at 717-688-7940 to see if last minute accommodation is available.