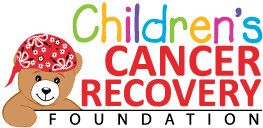 The Entrepreneur's Challenge Rules
The Entrepreneur's Challenge Rules
Who Can Compete?
Middle School Students
High School Students
Team Requirements
Teams must have at least three (3) but not more than six (6) full-time students. One (1) faculty advisor and one (1) community business mentor must also be part of the team. Additional "guest" advisors are welcome.
Funding Considerations
Each team will receive $200.00 in seed funding from Children's Cancer Recovery Foundation. A team is ineligible if it has received outside or additional start-up financing.
Length of Competition
The competition will officially start on September 15, 2016, and conclude on April 15, 2017. Results are due one week following the final day of competition. Awards will be announced and presented within one month.
Multiple Concepts
Teams may enter more than one product/service concept with permission from CCRF's Competition Committee. But individuals may not participate as a member of more than one team.
Concept Revisions
Teams are fully expected to revise, refine and improve their concepts and business models during the competition period. Revisions, refinements, or improvements to the concept must be limited to modifications that do not result in the development of a wholly new idea. Revisions materially unrelated to the initial concept, as determined by CCRF's Competition Committee, will not be accepted.
Intellectual Property
Plans and presentation materials must be the original work of team members. Team members are responsible for ensuring that the team owns or has the right to use any intellectual property included in its presentation materials. Each team is also responsible for protecting the intellectual property it may generate in the development of the concept. CCRF assumes no liability for, nor asserts ownership of, intellectual property rights associated with concepts that are part of the competition.
Required Approval/Certification
All concepts must be submitted to the CCRF Competition Committee with a signed Eligibility Statement that certifies adherence to these eligibility criteria and to the Competition Rules. Proposed products and services must be "family friendly." Specifies exclusions include references or connections to tobacco, alcohol, and firearms. The approval application must be signed by the faculty advisor or the school's principal.
Revenues Generated
All revenues/sales generated by The Entrepreneur's Challenge teams will be given to Children's Cancer Recovery Foundation (CCRF), an award-winning 501c3 charity whose mission is to help all families prevent and survive childhood cancer. Purchases of team's product or services by the public do not qualify as tax-deductible contributions.
Awards
Each participant will receive a Certificate of Entrepreneurship suitable for framing. The winning team in each category, as determined by the CCRF Competition Committee, will share a trophy symbolizing their achievement.