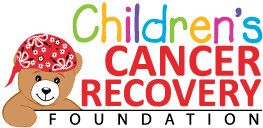 Essential Oils: 101

Good morning, Good Night, and/or All Points in Between (depending on when you are taking the time to read this….)
Welcome to the inaugural CCRF "Back to the Essentials" Blog - This begins what I hope will be a long relationship together where I will be addressing all sorts of topics, tips, and tricks in the hopes to detoxify your body, your home, your life. I recently had the great pleasure of meeting the new CCRF Executive Director in a class that I was teaching, learning about the phenomenal things that CCRF does, wanting to find a way to volunteer, and realizing that they were located right in my backyard. So long serendipitous story short…voila!
Now bear with me, I must confess up front – I am not a doctor by any stretch of the imagination. My Master's Degree is in Urban Affairs and Public Policy, and as a Historic Preservation Specialist, I deal with the building environment every day. But it's not such a stretch from architectural historian to wellness advocate, for if we don't take care of ourselves, "preserve" ourselves if you will, how can we then take care of each other and the world that surrounds us? In the same vein, we can learn so much from the past and those who came before us - who lived centuries, millennia - before us.
For the first time in history, the life expectancy of our kids is lower than our own; and this is true ONLY in the United States (http://ow.ly/hwau30i5ATO). Politics aside, the statistics are startling when you compare just how the US ranks in overall healthcare as well as the toxins we allow into items that we use EVERYDAY. To put it plainly, we are exposed to more chemicals and toxins in one day than our grandparents were in their lifetimes. To some this may not be newsworthy but to all it should be, especially when you realize that such exposure affects everything from our energy levels, to our weight, from our emotional wellbeing, to yes, our overall life expectancy. To me, as a parent of two very young boys (as well as a herd of various pets and farm animals) that is horrifying and unacceptable.
And it's to that point where my journey began. I have a desire to empower myself and my own family to proactively take charge of their own health and environment – controlling what they CAN control – turning to natural solutions first, asking questions, sharing with their friends regardless of what they think they do or do not know. My desire has grown and morphed – through phenomenal teachers, medical professionals, and an incredible support network—from a personal revelation to a lifestyle revolution that I just want to share with everyone – including you.
The intent of these monthly blogs is not to alarm you but ideally to motivate you to do your own research, empower you to know there are alternatives, and inspire you to make changes. My story is not atypical or even blog worthy but trust me, we all have (or will have) our Eureka moment - Come find yours.
RSVP to the Essential Oils: 101 Class here.
Emma
YouTube: https://www.youtube.com/watch?v=M7btq8eYavY
DoTerra: www.mydoterra.com/emmadiehl
Email: realdiehls09@gmail.com
About Children's Cancer Recovery Foundation
Headquartered in New Oxford, PA, the Children's Cancer Recovery Foundation supports children under 18 and their families facing the hardships of cancer. The foundation performs acts of care and kindness through the following programs: Bear-Able Gifts (largest distributor of gifts to children with cancer in the U.S.); the Helping Hands Fund (provides emergency financial assistance to families); and Camp Scholarships (allows children in remission to reconnect with activities they love). With a national pediatric hospital partner network of 215+ locations, the foundation directly helps more than 16,000 children affected by cancer and their families every year. Please visit www.ChildrensCancerRecovery.org.