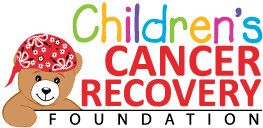 Connor's Story
Our story begins like so many others, just a normal day, December 5th my boys playing together when Connor starts to say his stomach hurts. He lays down and so begins two days of his stomach hurting. A trip to the doctor and two trips to the ER. All doctors seemed to be confident it wasn't his appendix, which was also my concern. On December 7th around 11 PM he woke up screaming, "It hurts so bad mommy." I quickly rushed him to the ER for the 2nd time. This time a wonderful doctor listened to me and around 3 in the morning he had an IV in and had a CT scan done. A few hours later she came in to tell me they found a large mass on his liver and an ambulance was on its way to rush us to Hershey Medical Center. My heart still sinks when I think of that moment. I held in my crying as much as possible because he was watching me, so sweet and tired and in pain wondering why I was crying. I told him I was just tired. My husband rushed to see us before we left for Hershey, my mom rushed down from Clarion. Family friends helped with our other boys.
We arrived at Hershey and no time was wasted. He had a second CT scan. No less than 8 surgeons, oncologists, and med students surrounded us to tell us he had a tumor on his liver and would be having a 7-hour surgery the next day. One of my brothers arrived and we spent the day playing with Connor trying to not upset him. I remember clearly that we didn't have anything for Connor because we left from the hospital so they gave him the Spider Man jammies. At 11:00 that night him and I sitting in the quiet hospital room and he looks at me and whispers, "Mommy when I grow up I am going to be Spider Man." I just remember holding back my tears and thinking, yes, you have to grow up.
The next day he had surgery. Seven long hours and he would spend the next 10 days in the hospital. You don't know the anguish of seeing tubes sticking out of your child, seeing his perfect belly, now with a permanent scar.
Connor recovered from this surgery while we waited for the pathology reports to determine if he would need chemotherapy. They came back, Hepatoblastoma, yes he would need chemo. New Year's Eve he had surgery to place a port in his chest and began chemotherapy. Four cycles of chemo over the next few months would lead to hair loss and permanent hearing loss. He now wears hearing aids. Through it all the outpouring of support from communities and charities we had never heard of before helped to lighten our load and let us focus on his health.
I am happy to report today Connor is 2 and ½ years cancer free!
Childhood Cancer Awareness Month
September is Childhood Cancer Awareness Month. Cancer is the leading disease killer among children in the United States with 1 in 5 children diagnosed not surviving. Despite these statistics, the FDA has approved only three new cancer treatments for children in the last 20 years. In order to have a world without childhood cancer, there needs to be more funding for research. More research will ensure better treatments for children fighting cancer and fewer children having to battle this terrible disease each year.