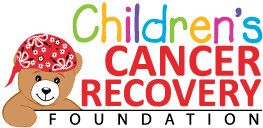 Serena's Story
Child Name: Serena
Age: 15
Diagnosis: ALL
State: NV
Program: Camp Scholarships Program
1. Cancer. When did this word enter your life? When did your child go into remission?
January 23, 2017
2. How has cancer affected your family in a positive and/or negative way?
I hate seeing my daughter go through her hard days but they aren't so many. She had a hard month but does well now since doctors figured out the source of her pain and could treat it. It's also great to see how nice people can be when they see you going through a trial like this.
3. What has been the biggest challenge or struggle during your child's treatment?
Stomach pain, headaches, nausea, fatigue, and stress make me emotional which makes Serena emotional as well.
4. How have you and your family stayed mentally and emotionally healthy?
Yes, because of my fiancé. He helps with her appointments, which are hard for me. We try to keep everything the same. We also exercise and do fun things together as much as possible.
5. What has brought the most joy or fun to your family's life during your child's treatment?
Seeing how kind those around us are reacting through this trial.
6. How was your family impacted when chosen to receive help from our Helping Hands Fund?
I was poor as a child and once I became a mom, soon after I became a single mom for 8 years. I appreciate every little bit of help I get. I don't know how to express my gratitude enough, especially because I am not used to asking for help. Thank you!
7. How did you hear about Children's Cancer Recovery Foundation?
Through National Childhood Cancer Foundation.
8. Is there something about your circumstance that is unique? If so, please explain.
My daughter was the captain of her school volleyball team and thriving in every way! It was a fluke that we caught it. We caught it with monthly blood tests. We are so thankful we caught it early!