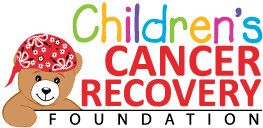 Sempra Employee Giving Network Partners with CCRF
CCRF Champion Spotlight: Sempra Employee Giving Network

Children's Cancer Recovery Foundation is proud to announce a new partnership with the Sempra Employee Giving Network (SEGN), based in San Diego, California. With the grant from SEGN, CCRF will be able to provide at least seven families of children undergoing treatment with financial assistance during their battle with pediatric cancer. Families of children being treated at Rady Children's Hospital in San Diego will receive assistance during this unimaginably difficult time.
About the Sempra Employee Giving Network
Sempra Employee Giving Network (SEGN) is a 501(c)(3) charity established by the employees of Sempra Energy, a network energy services companies based in California. According to SEGN, "[s]ince 2002, over $9 million have been donated by employees of the Sempra Energy family of companies to more than 1,000 charities all over the United States. In 2015 alone, employees contributed nearly $1.7 million. Additionally, 100% of individual contributions to SEGN are disbursed to specified charities; Sempra Energy pays all administrative fees! These impressive statistics demonstrate the incredible generosity of both Sempra Energy and their employees. Children's Cancer Recover Foundation is grateful to begin a successful relationship with SEGN!
About Children's Cancer Recovery Foundation
Headquartered in New Oxford, PA, the Children's Cancer Recovery Foundation supports children under 18 and their families facing the hardships of cancer. The foundation performs acts of care and kindness through the following programs: Bear-Able Gifts (largest distributor of gifts to children with cancer in the U.S.); the Helping Hands Fund (provides emergency financial assistance to families); and Camp Scholarships (allows children in remission to reconnect with activities they love). With a national pediatric hospital partner network of 215+ locations, the foundation directly helps more than 16,000 children affected by cancer and their families every year. Please visit www.ChildrensCancerRecovery.org.