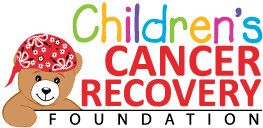 Luke's Story

Child Name: Luke
Age: 5
State: OH
Program: Helping Hands Fund
Date Helped: November 2016
1. Cancer. When did this word enter your life?
March 22, 2016
2. How has cancer affected your family in a positive and/or negative way?
Cancer makes you appreciate the little things and truly value each moment. The mall things do not bother us.
3. What has been the biggest challenge or struggle during your child's treatment?
Keeping Luke happy and positive and making sure he still enjoys being a 5-year-old child.
4. How have you and your family stayed mentally and emotionally healthy?
Staying normal and connected to the lives we led before the diagnosis. Exercise keeps us healthy.
5. What has brought the most joy or fun to your family's life during your child's treatment?
Being able to enjoy doing things as a family. Being apart while at the hospital is hard on us.
6. How was your family impacted when chosen to receive help from our Camp Scholarships Program?
It is amazing and overwhelming the support we receive. We are beyond grateful for the Helping Hands Fund.
7. How did you hear about Children's Cancer Recovery Foundation?
Our social worker.
8. Is there something about your circumstance that is unique? If so, please explain.
We are not the first or the last family to be affected by pediatric cancer. Our circumstance is unique to us as you never think it will happen.