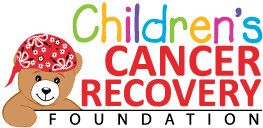 Everyone Wants Hope


Everyone Wants Hope - by Chad Barrett - Expedition for Hope
Everyone wants hope.
It's a funny word, though. In our culture, "hope" is uncertain. It's an anticipation of what could happen, if…
Only if…
Everyone suffers.
It's a common thing, though. Pain is pain.
We sometimes compare our painful sufferings with others—and we shouldn't. Each person's suffering is unique to him or her.
When the car crashes, when the job is lost, or when our loved one is diagnosed with a terminal disease, we experience pain and our present idea of hope seems transparent.
Doesn't it?
It fades until you can see right through it, and so it seems fake as it is fleeting.
You know exactly what I'm talking about, don't you?
And our thoughts of hope tease us with bits of weak anticipation. Voices are heard near and far—voices that tell you to grab onto hope and don't let go.
But then sometimes it lets you go.
So suffering people hope for something. And we set our minds on anticipating what could be?
Really?
That's enough for us?
To look forward to something good that may or may not happen?
No. We really long for something more.
More than weak anticipation, we long for solid expectation.
During our times of suffering, we should not waste all our emotions on something good that may not come our way to relieve our pain.
Our deepest desires for relief, for comfort, for laughter, for joy, for peace…
Our deepest desire to know that no matter how bad this hurts, we'll be OK…
Our deepest desires for these things can actually be realized. And it's not anticipation of something good that may not happen.
It is the expectation of certain things that are promised to come true.
This is what the Bible calls hope.
God's hope is certain—never failing.
The hope He offers is never overcome by even the most terrible form of suffering.
I'm experiencing that hope, though I lost my little girl to cancer 2 years ago. You can have this hope, too.
"And hope does not put us to shame, because God's love has been poured out into our hearts through the Holy Spirit, who has been given to us." - Romans 5:5
Life is an expedition.
God is real.
You have permission to hope for the best!
ABOUT THE AUTHOR
Chad is the Connection Pastor at Kingwood Bible Church in Kingwood, TX–suburb of Houston. He's a family man, loves Jesus, loves people, and loves adventure. Chad's Expedition for Hope, which benefits Children's Cancer Recovery Foundation, is in honor of his daughter, Kristina, who battled cancer for 4 years and passed away June 21, 2014. Kristina loved giving hope and happiness to people even despite her own suffering. Now Chad wants to carry on her legacy!
CONNECT WITH CHAD
If you are encouraged by Chad's message, and would like to hear more, he is available to speak about Expedition for Hope: The Experience at your next event! Whether you are a school, college, church, conference, or corporation, Chad would be honored to inspire your people. Click here for more information or visit Chad's Facebook page here.