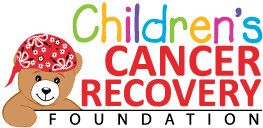 Callan's Story
Child Name: Callan


Age: 3
Diagnosis: Acute Lymphoblastic Leukemia
State: LA
Program: Helping Hands Fund
Date Helped: July 2016
1. Cancer. When did this word enter your life?
December 20, 2015
2. How has cancer affected your family in a positive and/or negative way?
Our child's diagnosis has affected every single aspect of our lives. Together we live with a disease that threatens to silence a child's laughter, to dim the brightness in his eyes, to remove the warm sunshine from his skin. The threat is terrifying. The reality is that as a family we learned to laugh anyway, to shine anyway, and to enjoy the warm sunshine even if it's in our imagination. Our beautiful child has cancer, but cancer does not have us.
3. What has been the biggest challenge or struggle during your child's treatment?
Balance. Trying to maintain a balance between spending time with our other child, working, and going to treatment. Also, babysitters are worth their weight in gold.
4. How have you and your family stayed mentally and emotionally healthy?
A lot of praying.
5. What has brought the most joy or fun to your family's life during your child's treatment?
Spending time together.
6. Have we assisted you through our Programs? If so, how has our assistance impacted your family?
The financial burden is great even with insurance. Assisting with bills makes things easier. Helps to keep us focused instead of worrying.
7. How did you hear about Children's Cancer Recovery Foundation?
Through our social worker.
8. Is there something about your circumstance that is unique? If so, please explain.
I'm biased because I'm his mom. He is the kindest, sweetest child. He loves Star Wars. I think he might actually have the force.