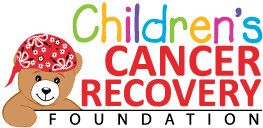 Isabella's Story
Child Name: Isabella


Age: 4
Diagnosis: Acute Lymphoblastic Leukemia
State: IN
Program: Camp Scholarship
Date Helped: January 2016
Cancer. When did this word enter your life?
September 26th, 2014. Isabella has Down's Syndrome. She had open heart surgery at 9 months of age. She had been doing very well for 2 years when she suddenly became ill. Her family doctor suspected leukemia. A bone marrow aspiration confirmed her suspicions.
How has cancer affected your family in a positive and/or negative way?
Isabella is our youngest of 4 daughters. Cancer has made us a stronger family. We have a greater appreciation for wellness. It has been difficult to watch Isabella suffer at times. Our other children have missed out on normal childhood experiences as a result of cancer, i.e. having friends over, going to other children's houses due to the fear of bringing home a virus that would put Isabella in the hospital.
What has been the biggest challenge or struggle during your child's treatment?
Our greatest challenges have been separation as a family while one parent is in the hospital and the other is home to work and care for the other children. Also, finances have been a huge challenge. Dad has been the only provider at times so mom can care for Isabella.
How have you and your family stayed mentally and emotionally healthy?
We have had our moments of great despair. Times when we have been unsure if Bella would survive. We celebrate being out of the hospital and days when she can laugh and play. Overall, we are doing well emotionally.
What has brought the most joy or fun to your family's life during your child's treatment?
We took a Make-A-Wish trip to Florida and had an amazing trip. It was wonderful to see the smiles on all our children's faces.
Have we assisted you through our Programs? If so, how has our assistance impacted your family?
Your foundation recently paid our electric bill. It means we can focus on caring for Isabella and our other children rather than worrying about bills. We are so grateful for the assistance you provided. We cannot express our gratitude for helping in our darkest hour. God Bless you and your contributors. no child should have to experience cancer, it is wonderful to know there are people who care and help.
How did you hear about Children's Cancer Recovery Foundation?
Our hospital social worker submitted the bill to your foundation.
Is there something about your circumstance that is unique? If so, please explain.
We are like many families finding a way to cope with this illness. Our circumstance is unique in that Bella has been sick most of her 4 years of life due to a congenital heart defect and open heart surgery. We look forward to better days.