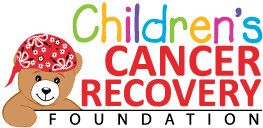 Helping Hands Fund Mid-Year Update
Summer is Here!
It's hard to believe, but the summer has arrived! And while we are all enjoying the warm weather, sunshine and ice cream, let's take a look at the year Children's Cancer Recovery Foundation has had thus far. CCRF has accomplished great things in helping kids with cancer in the first half of 2016!
CCRF's Helping Hands Fund, which provides emergency financial assistance for utilities and rent to the families of children with cancer, has had a great start to the year! Over $58,000 has been distributed to America families in the first six months of the year. Close to 200 families received help! CCRF has worked with hospitals in 32 states to ensure children with cancer can depend on a secure, stable home during their cancer treatments.

Danielle is a 17 year old girl from Maine. In May of 2015, Danielle was diagnosed with B-Cell Leukemia. Like most families, Dani, her sister and parents have struggled financially since cancer came into their lives. The additional expenses were adding up -- wear and tear on their cars from traveling to  appointments at Barbara Bush Children's Hospital, co-pay after co-pay, and countless prescriptions. Regrettably, a fund set up for Dani's parents' retirement had to be used for monthly bills. CCRF's Helping Hands Fund was able to help. In February, Danielle's family received $300 to put toward their apartment's monthly rent.