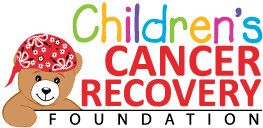 Renewal by Andersen Packs More Than 3,000 Toys
RBA Continues to Volunteer Time at Children's Cancer Recovery Foundation

If you've been following our yearlong journey of partnering with the Harrisburg-based nonprofit, Children's Cancer Recovery Foundation (CCRF), you know that the Renewal by Andersen team has been volunteering hours of their time each month to help give back in various ways.
During the month of May, a small, but dedicated team of RBA employees teamed up to pack more than 3,000 toys that will be shipped to 1,200 children. Fourteen hospitals across the nation will receive these special packages and distribute them to their child patients who need as much support and love as they can get right now as they fight for their lives against the devastating diagnosis of cancer.
Every quarter, CCRF allows hospitals to place toy orders for specific patients or to help replenish their playrooms so children can enjoy some much-needed distraction during their treatments. For the second quarter in 2016, toys were requested from 42 hospitals and oncology centers across the country for approximately 3,625 children.
On Sunday, May 22, the RBA team created gift bags to fulfill 14 of those 42 orders. In total, this will provide 1,200 children with new toys to lift their spirits and bring a smile to their faces! With every child receiving approximately 3 toys each, that's a grand total of 3,600 toys that RBA helped to pull from inventory and carefully pack so that each child received a care package custom tailored to their age and interests.
Although RBA aims to help out at CCRF each month, every experience has been a unique one. Last month, the team helped complete several, smaller tasks like hand writing donor thank you notes and moving preparing items to be sold at the Foundation's community yard sale. This month was different in that a large, single task required all the time and attention of the team to complete. It's also one of the most important tasks that helps CCRF to meet its core mission.


Without the help of volunteers, like RBA, the task of shipping out more than 3,000 would be impossible for the small CCRF staff to complete by themselves. And of course the task of shipping out toys is what directly impacts the thousands of children who rely upon CCRF to lift their spirits in a time of great need!
It's safe to say that the month of May proved to be another successful and fulfilling experience for both RBA and CCRF as part of their yearlong partnership. There will be more exciting events and activities to come over the summer, so stay tuned as we continue to share our journey!