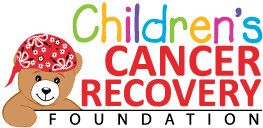 Danielle's Story

Child Name: Danielle
Age: 17
Diagnosis: B-cell Leukemia
State: ME
Program: Helping Hands
Date Helped: February 2016
1. Cancer. When did this word enter your life?
Dani was diagnosed on May 8, 2015. For 3 weeks she was collapsing and blacking out. We were on the phone with a neurologist adjusting her medications for migraines during the 3 weeks. Until they had her come in for an EEG and I insisted the Neurologist needed to come in and see her. She was unable to walk, was in a wheelchair and pale. He took one look at her and said this has nothing to do with her medications. He then ordered a CBC panel test on May 6, 2015.
2. How has cancer affected your family in a positive and/or negative way?
It has affected our family both positively and negatively. Positively because I have become very close to Dani. We are each other's best friend. Negatively because my other daughter is very jealous of the attention Dani is receiving. She is left at home a lot taking care of the apartment and pets, with her dad.
3. What has been the biggest challenge or struggle during your child's treatment?
Finances. We were struggling before and are now even more. I depleted what was left in my retirement fund. We had to pay to get our two cars fixed that were breaking down commuting back and forth to visits, and pay for co-pays and prescriptions. We applied for MaineCare, but weren't given that information till July and it took till November to get approved. We did not know about or apply for other assistance till January for mileage and food and for help with Rent. I am able to work remotely, but her dad was switching jobs trying to make more money. He also missed work for his own health issues and had no sick or vacation time, so the retirement money went to bills and trying to stay afloat.
4. How have you and your family stayed mentally and emotionally healthy?
I really don't know. Dani always has a smile on her face and she speaks her mind. In October I went for help with my primary provider and to see a social worker.
5. What has brought the most joy or fun to your family's life during your child's treatment?
For me, the smile on her face and her excitement about going to college next year.
6. Have we assisted you through our Programs? If so, how has our assistance impacted your family?
Yes once with $300 Helping Hands Fund to go toward a portion of February's rent for our apartment.
7. How did you hear about Children's Cancer Recovery Foundation?
Social worker Liz Murray at Maine Children's Cancer Program.
8. Is there something about your circumstance that is unique? If so, please explain.
When Dani was diagnosed her Hemoglobin level was 1.8. We were told that was the lowest they have ever seen, especially for a teenager. Anything that could go wrong or happen has happened to her. Dani has had 2 port infections and 3 pic-lines, several blood clots, extremely high fevers, allergic reactions to chemo medications, and vascular necrosis in both of her knees. She has had to teach herself to walk, had an extreme case of mucositis, and thrush several times.