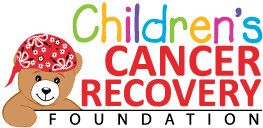 Renewal by Andersen of Central PA Creates Care Packages for CCRF Kids
Renewal by Andersen of Central PA lent a helping hand to local nonprofit, Children's Cancer Recovery Foundation, to help create Bear-Able Gifts for sick youth.

HARRISBURG – The staff of Renewal by Andersen of Central PA volunteered their time and talents on Sunday afternoon to help sticker 1,000's of toys, count inventory and create about a dozen "special request" packages that will be shipped across the nation to children fighting cancer.
The Bear-Able Gift Program is run by the Harrisburg-based nonprofit, Children's Cancer Recovery Foundation (CCRF). As part of Renewal by Andersen of Central PA's yearlong charitable partnership with CCRF, this was the first of many opportunities the two organizations worked together to support CCRF's mission.
"This was a great experience for our staff and a meaningful way for us to give back to the local community," said Linda Johnston, General Manager of Renewal by Andersen of Central PA. "Everyone was able to share their strengths throughout a different part of the packing process."
Each quarter, social workers and child life specialists may request toys and gifts based on the number of children they are treating. CCRF relies upon the help of volunteers to pull age and gender-appropriate toys from their warehouse of donations and prepare boxes for shipment.
These items are then shipped to hospitals and/or oncology centers across the country. Some hospitals choose to give each child something when they come in for treatment. Some children receive a special gift on their birthday. Others will place toys in their play centers for all the children to enjoy.
We had a fun time working together, but also realized these toys were going to brighten someone's day who is not as fortunate as we are," said Johnston. "It was a humbling reminder to never take health or family for granted."
The Bear-Able Gift Program is made possible through the generosity of corporations and individuals all across the United States. All the toys and gifts that are sent through this program are 100% donated. More information about the Bear-Able Gifts program can be found by visiting http://childrenscancerrecovery.org/programs/bearable-gifts/.

About Renewal by Andersen of Central PA
Renewal by Andersen of Central PA is the area's exclusive start-to-finish window and door replacement division of Andersen Corporation, the most recognized window and door brand in the United States. Renewal by Andersen expanded to Central PA in 2006 and serves all of Central and Southcentral PA including Harrisburg, Lancaster, York Reading, Chambersburg, State College and Selinsgrove. Built upon the Andersen tradition of over 100 years of quality, innovation and craftsmanship, Renewal by Andersen of Central PA was founded with the objective of creating a different and better window and door replacement experience for homeowners. Learn more by visiting http://www.rbacentralpa.com.
About Children's Cancer Recovery Foundation (CCRF)
Headquartered in Harrisburg, Pa., the Children's Cancer Recovery Foundation supports children under 18 and their families facing the hardships of cancer. The foundation performs acts of care and kindness through the following programs: Bear-Able Gifts (largest distributor of gifts to children with cancer in the U.S.); Toxic-Free Kids(educates families on the dangers of environmental toxins; Helping Hands Fund (provides emergency financial assistance to families); and Camp Scholarships (allows children in remission to reconnect with activities they love). With a national pediatric-hospital partner network of 215+ locations, the foundation directly helped 16,995 children affected by cancer and their families in 2015. Please visit www.ChildrensCancerRecovery.org.