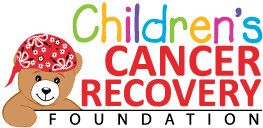 Landon's Story
Child Name: Landon


Age: 4
Diagnosis: Stage IV High Risk Neuroblastoma
State: VA
Program: Helping Hands
Date Helped: July 2015
1. Cancer. When did this word enter your life?
February 21, 2015.
2. How has cancer affected your family in a positive and/or negative way?
Our entire family dynamic changed the very second the doctors said, "We believe he has Neuroblastoma cancer." Landon had been experiencing abdominal pain for about 45 days prior. It was almost a "relief" to find out exactly what was wrong with him.
3. What has been the biggest challenge or struggle during your child's treatment?
We have 2 boxer dogs and Landon's father Timothy is on dialysis. It's difficult spending so much time at the hospital, the dogs are alone quite a bit and daddy runs back and forth when Landon is in-patient.
4. How have you and your family stayed mentally and emotionally healthy?
Staying strong and positive. Our motto is "We got this" and we've believed that since day one.
5. What has brought the most joy or fun to your family's life during your child's treatment?
Landon loves playing Mario, the nurses care partners and even doctors make his in-patient stays tolerable by playing with him. Also, all of the wonderful foundations that have helped us tremendously financially.
6. How was your family impacted when you were chosen to receive help from our programs?
Landon's dad is on disability which is not a lot of income per month. We are basically a one income family with lots of bills. Your generosity eased our financial worries and was greatly appreciated.
7. How did you hear about Children's Cancer Recovery Foundation?
Robin Dillon, Social Worker at VCU.
8. Is there something about your circumstance that is unique? If so, please explain.
I would say that every family affected by childhood cancer is unique. Personally, our family has been handed some bad luck in the health category. Timothy is in Stage IV Kidney disease and Landon is fighting Neuroblastoma. As a mom working full time to care and provide for my family, there are days I wish I had 2 of me. We were struggling financially prior to Landon's diagnosis, having filed Chapter 13 Bankruptcy in 2010 to keep our home when Timothy became unemployed. Now we are facing a tough situation again with medical bills and taxes from 2014. But as a family we stay smiling and together we can conquer anything! Thank you Children's Cancer Recovery Foundation for putting a smile on our faces!