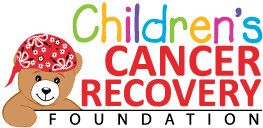 Aamaria's Story
Child Name: Aamaria


Age: 12
Diagnosis: Leukemia (A.L.L.)
State: GA
Program: Camp Scholarship
Date Helped: April 2015
1. Cancer. When did this word enter your life?
June 28, 2011
2. How has cancer affected your family in a positive and/or negative way?
I say a positive way because it shows you to never take life for granted. You always hear people say that but never really know the meaning behind it. We cherish every moment even more.
3. What has been the biggest challenge or struggle during your child's treatment?
Our biggest struggle would have to be the after effects of treatment. Everyone always talks about DURING. My baby was a trooper. After all of this we had to focus on the mental delays. Working on her brain was the main thing, trying to catch up.
4. How have you and your family stayed mentally and emotionally healthy?
First of all God and prayer. He truly kept us covered during that time and even now. Some days I try and think about those years and half of the time I can't remember. When I look back at some of the photos of Aamaria, I can't remember her looking (really sick) that way. God most importantly covered my mind and shielded me from all the pain and hurt because I let him do the worrying for me. I knew we would see this day.
5. What has brought the most joy or fun to your family's life during your child's treatment?
The reassuring that family has your back and having your faith tested and knowing in the end things unfold as they should.
6. Have we assisted you through our Programs? If so, how has our assistance impacted your family?
Yes, I just want to thank you guys again for your help in the past. She was able to attend Drama Camp. She was so happy and free. That was the goal. We were able to do a little more that summer thanks to your help. May God continue to bless the foundation.
7. How did you hear about Children's Cancer Recovery Foundation?
Doing my own research.